Question
How do you cure ADHD?
3 Answers
Last Updated: 04/10/2018 at 1:56pm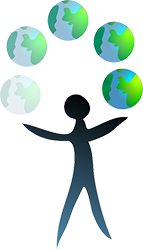 Moderated by
Clinical Social Work/Therapist
We are here to advocate, empower and provide compassion to individuals who need help.
Top Rated Answers
Right now, there isn't a cure to ADHD, it's understood to be a lifelong condition, however some people experience that some symptoms they seen in childhood get better as they become older, meaning less need for medical intervention such as medications. Talk with your doctor to find the best long term plan for you that makes you happy with the results. Lots of people can start treatment, and start feeling better without the need for medication, or therapy intervention after starting a plan with your doctor to make goals.
There is no "cure" for ADHD. Yes, about half the people who have childhood ADHD grow out of it, the other half go on to have adult ADHD. Although there is no cure for ADHD, there are treatments, such as medication, therapy, mindfulness, exercise and more. The most effective treatment for ADHD seems to be a combination of medication and therapy, however these treatments do not work for everyone. The thing with ADHD is that you really have to learn how to work with your ADHD, you have to find tricks and things that help you. There is no cure, there are just treatments to decrease the severity of your symptoms.
Anonymous
April 10th, 2018 1:56pm
There is no cure for ADHD but with the right kind of medicine and and the right kind of guidance from experts the symptoms of ADHD can me managed