Question
I can't seem to ever concentrate. My friend says Adderall helps him concentrate. How do I find out if it's a good option for me?
124 Answers
Last Updated: 11/03/2021 at 6:05pm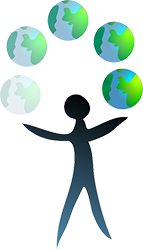 Moderated by
Art Therapist
Life can be messy. Sometimes you need a little support to make your way through it. I love to help guide people through their challenges & to find the beauty in our messes.
Top Rated Answers
Talk to a medical professional to discuss if Adderall is a good option to help with issues in regard to concentrating. Focus is important and recognizing that it is difficult to concentrate is the first step. Talking with friends and sharing ideas, options and resources is important in networking our thoughts and hurdles we experience. Speaking to a trusted medical professional about ideas and solutions that work well for individual needs, discussing other options and risk/benifit for all possible solutions is very important to a positive outcome. Starting simple with ones self and rippling out from there is a wonderful idea!
The right medication at the right time for the right person can be a life changer. While it may be right for your friend, only you and your doctor can decide what is right for you. There are many methods to work on improving concentration outside of medication as well that you could discuss with your doctor. The best way to find out what is possible would be to make an appointment with your family doctor to talk about your concerns and what options are available to you. They will be able to give you options to work towards better concentration.
Anonymous
October 23rd, 2021 9:59am
Hello, what a great question! Not being able to concentrate must be super frustrating and tiring. I'm so glad that you are trying to find solutions and ways to cope. Not everything works for everyone but finding a safe and healthy way to cope will be much better in the long run. Try looking up different healthy and safe methods to keep stay concentrated. You could also join a group chat and ask how others stay concentrated. If these methods do not seem to work, which is completely normal, then a doctor or a therapist could definitely provide you with other ways to stay focus. Happy Healing!
Hi there! I think that the first thing to ask yourself would be if Adderall is the only option for you or not, as well as if your lack of concentration is to the point that you would clinically need treatment. One way of doing this would be visiting a counselor, or perhaps a psychologist. For the first connection, I would recommend one of these two rather than a psychiatrist. While a psychiatrist eventually could be a good source, their primary focus is to treat you with medication rather than other behavioral or cognitive techniques. Talking to a counselor, psychologist, or therapist could provide you with the background to know whether or not your concentration needs to be clinically treated and medicated. If not, there are other therapeutic techniques that could be cheaper, and will undoubtedly have less side effects. If these methods don't work, then you might want to consider if medication such as Adderall (or others, there's plenty of other medication options) are right for you!