Question
My parents won't listen to me, but I think I have adhd and depression. They just say " oh it's just brain development" or make an excuse for it. The school counselor is not an option. I need help?
1 Answers
Last Updated: 04/20/2020 at 6:39pm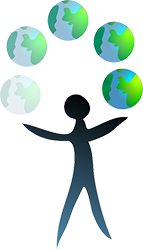 Moderated by
Marriage & Family Therapist
I assist adults and couples in CA experiencing relationship challenges and interpersonal struggles including anxiety, depression, and a myriad of other life challenges.
Top Rated Answers
don't back down! make yourself heard. get tested for those things. make sure your parents know your concerned or act concerned you just need to make sure they take you seriously. you can't let them say it's just nothing. if you have to tell them their neglecting you. any thing so you can find some sort of treatment or proof that you do or do not have these things. anything to get tested. you can't let your parents control this sort of thing. thats all I have to say I hope it helps. It's important to pay attention to these things.