Question
How can I focus more in school because I am struggling paying attention?
1 Answers
Last Updated: 09/13/2020 at 4:57pm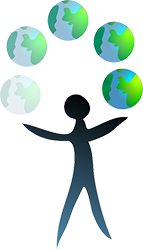 Moderated by
Licensed Professional Counselor
I work to provide culturally tailored services to my clients through support, advocacy, and reflection.
Top Rated Answers
Concentration is something that we all need to work on...especially if it is something that we are not that interested in. When I am working on my training or courses, I used to enjoy listening to classical music. It helped me to concentrate - no lyrics to get distracted by and it is scientifically proven to assist with concentration! Why not give it a go? Another option is to look at when you are most focused during the day. If you are more focussed during the morning, then try to study then. Same for the afternoon. If you are in school all day, try eating foods at lunch that help to stimulate concentration. Also you may find it helps to look at where you are sitting. Is there fresh air circulation? Distractions such as friends chatting? Etc? I hope this helps! Take care!