Question
How can I focus more in school because I am struggling paying attention?
2 Answers
Last Updated: 09/15/2020 at 4:56pm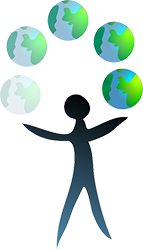 Moderated by
Marriage & Family Therapist
I assist adults and couples in CA experiencing relationship challenges and interpersonal struggles including anxiety, depression, and a myriad of other life challenges.
Top Rated Answers
Concentration is something that we all need to work on...especially if it is something that we are not that interested in. When I am working on my training or courses, I used to enjoy listening to classical music. It helped me to concentrate - no lyrics to get distracted by and it is scientifically proven to assist with concentration! Why not give it a go? Another option is to look at when you are most focused during the day. If you are more focussed during the morning, then try to study then. Same for the afternoon. If you are in school all day, try eating foods at lunch that help to stimulate concentration. Also you may find it helps to look at where you are sitting. Is there fresh air circulation? Distractions such as friends chatting? Etc? I hope this helps! Take care!
Concentration in school can be quite difficult and there are a number of strategies you can employ depending on the time of learner you are. Some of us are auditory learners but due to short attention span or other factors we may lose focus so perhaps ask your teacher if you can audio record their lessons so once you're home you can listen to them at your own pace. Similarly, YouTube videos also help a lot as you can watch at your own pace and work through them. This one was used by my classmate in high school where she used to chew on gum while she studied and would chew on the same type of gum while writing tests and exams to help her remember things she learned at the time. Reading the syllabus/course outline can tell you what you will be doing in class so read the summaries in your textbooks to help stay on top of things Make friends with someone who does pay attention in class so ask them to explain concepts that you missed out on - this way they're recalling what they studied and filling missing pieces in their knowledge gap, but also you get to learn the material as well at your own pace! These are just a few and I hope some of these help! Good luck!