Question
How do I find a rehab facility that is the right fit?
12 Answers
Last Updated: 09/19/2016 at 3:40am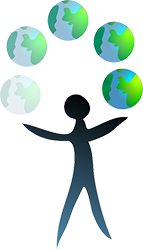 Moderated by
Katherine Aucoin, Transpersonal Counselling Psychology
Counselor
I offer you compassion and support on your unique journey. I look forward to working with you to heal your emotional wounds to find more freedom and joy.
Top Rated Answers
Anonymous
November 4th, 2014 3:15pm
I can only share my experience, not give advice. I went to treatment myself, and now take a 12-step meeting to another facility. For me, the important thing was not where I went but the willingness I brought to it. Treatment was the launch pad for getting back into the real world clean and sober--and that's where the real work began.
Look at rehab places that grab your interest and go and take a tour of it, to see if its the right place for you and your needs. And if not keep looking there is bond to be one for you somewhere
The rehabilitation section in VA hospital has a list of nearby rehab facilities for veterans that will be a right fit. I would interview the employees and tour the facilities before deciding.
you can research several places or even call and set a time to tour the place. Also in many counseling offices there are brochures you can look at.
There are many different things to consider when looking into rehab facilities such as; what is the ratio of nurses to patients, if it has outpatient and aftercare, if it is a short term or long term care center, and of course if they have other programs to teach a recovering person sufficient life skills to support a sober life?
Anonymous
December 14th, 2014 7:59am
The best way to find a rehab facility that is the best fit is to do some research on what makes you feel comfortable. If you are highly religious or a person into faith, try looking into rehabs with church programs alongside the normal program. If you are not religious, look into places that could fit other needs such as an uplifting environment, active outdoor time, stronger connections with people.
Find a place where it most fits you and you feel as if it is comfortable for you to recover in an atmosphere that calms you the most.
I think that doing lots of research will help a lot! You can also go to support meetings and see what others say worked for them, what places they went to, etc. Here are a few websites I thought could help you some! http://www.recovery.org/topics/find-the-best-residential-inpatient-rehab-center/ ....http://www.recovery.org/topics/choosing-the-right-addiction-recovery-programs/ .....http://www.burkehealthrehab.com/center/recovery/guide-choosing-right-rehab Hope this helps and best of luck!
You can find a rehab facility that is the right fit by reading the description and "reviews" that other people have given the facility.
Research, ask around, don't just settle on one, find the one that will meet your needs best. Going to a rehab facility is a HUGE step in recovery and you want to make sure you pick the best possible one for your situation.
To find a rehab facility that is the right fit you want to look up the facility and see what all they can offer you. Check out what they specialize in and also review the therapists, their ratings and their specialty.
Kait
September 19th, 2016 3:40am
There are lots of things to consider when researching rehab facilities! In my opinion, some of the important things are: availability to get in/receive treatment, specialties the rehab offers, location, payment options, and therapies offered! It may take a while, but finding the best facility for you is definitely worth the effort!! (: