Question
How do you not fall into peer pressure?
11 Answers
Last Updated: 09/14/2021 at 6:41pm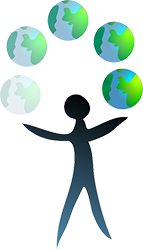 Moderated by
Counselor
I am an enthusiastic life-long learner and also a professor of counseling. I have a passion for peoples stories and helping to guide and empower the human spirit.
Top Rated Answers
Stay strong and know that you are an individual who has the right to your own decisions and actions.
Just basically tell them "screw you I wont do it cause I dont wanna, my own will power. I will not do it because yo want me to do this"sorry for the language but if this was said humorously and confidently. it comes across as you dont care and you do as you please, as you should!
Anonymous
April 24th, 2015 1:28pm
peer pressure is caused by you wanting to belong in somewhere and mostly its usually the wrong type of belonging... if you tempted to do what people ask you and you know you not comfortable with woeva it is... ask yourself are you that cliche that people always describe?
Before making a decision whether or not to do something, think things through properly and maybe talk to a family member beforehand as they will know you very well and can guide you into whether or not it's a good decision.
Anonymous
March 29th, 2016 1:15pm
Be an individual and understand it is ok to be different from others. You have to do only what you feel comfortable with.
Anonymous
June 13th, 2016 5:15pm
Try to think about how this will effect you in the long run. Think to yourself these things: 1- Are these people I'm surrounding myself with helping me or making this my life worse 2: How will this affect my future
Anonymous
June 20th, 2016 3:06am
I like to check in with my inner guidance. Listening to supportive friends is nice, but it has to be someone I feel safe with.
Remember what you want to do in the long run not in the moment, because decisions can be changed in the moment, which can lead to mistakes.
In order to not be influenced into peer pressure, you must be stubborn and know what you want and what you don't want. Be strong and say no. You know what's best for you, don't let anyone tell you differently.
Staying true to yourself is the best way, and if you don't know who that is asking for help from trusted people will help. Always think through your decisions and make sure they are your own decisions, not someone else's.
Anonymous
September 14th, 2021 6:41pm
I stand my ground. I stick to my belief system, core values, and the things that will serve my needs best. I am allowed to set boundaries for myself. I am allowed to say no and not give in to what others may pressure or convince me to be a part of. I listen to myself and what will serve me best. I take a step back and evaluate the situation. Peer pressure may be hard to deal with, and that is understandable. I remind myself to believe in myself and trust myself. I know myself best. I listen to my gut and my feelings.