Question
I know that what I am taking is not helping my situation, only making it worse. How do I transfer these thoughts into actions?
6 Answers
Last Updated: 11/25/2015 at 6:05pm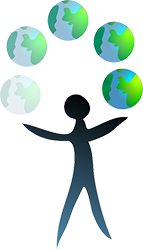 Moderated by
Drug & Alcohol Counselor
Experienced in understanding how emotions and feelings affect our lifes in every aspect of interacting, not just with others, but how we process those emotions. I can help you
Top Rated Answers
Anonymous
June 2nd, 2015 2:23am
You can transfer these thoughts into actions by trying out something different to make your situation better. This would help you in having a positive outlook as you move along with it further.
I know that drinking more that the recommended amount of alcohol on a daily basis contributes to my depression. So, I try to find things to do outside the home where I am less likely to drink, or drink more than two drinks.
Anonymous
May 4th, 2015 6:27pm
If you are talking about taking action in regards to not being satisfied with current medication/s, then it would be best to consult your physician to discuss changing the type or dosage of medication. I would take this action as soon as possible.
I am not sure what you mean by "what I am taking" but in my case I was an alcohol addict. For me "transfer[ing] these thoughts into actions" involved seeing a health professional with documented experience of working with clients with substance abuse issues. That worked for me (with my own hard work of course).
If you are referring to medication you are taking, I would recommend seeking out a doctor or therapist whom can possibly prescribe you another medication.
Get yourself to a recovery meeting ASAP! There you will make connections with people who can sympathize with your situation and provide helpful insight on your path ahead.