Question
How can I deal with separation anxiety?
49 Answers
Last Updated: 08/27/2016 at 7:01am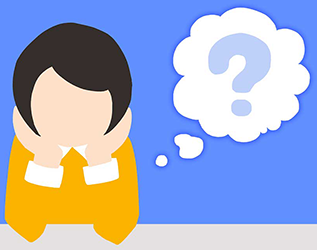 Moderated by
Anna Pavia, psicologa psicoterapeuta psychoterapist psychologist counselor
Licensed Professional Counselor
I feel my work as my personal mission and I love it. My work with clients is nonjudgmental, supportive. I am a very good listener. I use several approaches. Amo il mio lavoro.
Top Rated Answers
Everybody Need help some day. When you Need help People try to help you. But you must help yourself as soon as possible then People will help more and also want to get you to know better
Erase
June 22nd, 2016 9:23am
Dealing with separation and the feeling of anxiety caused by this change in your life can be difficult. Ro deal with this hardship I think it is makes things easier by going through things that make you happy and talking to others.
Start small and work your way up. If you can, try being separated for really short intervals -- minutes, then a half-hour, then an hour. If you are like me, engrossing yourself in a task really helps. When you are back together, you will automatically be conditioning yourself that everything is OK! You were separated, and nothing bad actually happened. Keep practicing. Eventually, being by yourself will be second nature!
I find that a little token works pretty well. It can be a coin, a stuffed animal, hey, even a rock... something that will keep you grounded and connected to whatever you're separated from. I have a blanket!
Anonymous
July 1st, 2016 5:45am
If you are separated from someone you love and you can manage to contact them somehow, try your best to talk to or meet with them whenever you can.
YES, FIRST MONTHS ARE GOING TO BE THE WORST, YOU ARE GOING TO BECAME FUCKING JAMES BOND, TRYING TO TALK TO HIM, KNOWING EVERTHING ABOUT THAT PERSON, FB, CHATS, TALKING TO HIS FRIENDS, CRYING, NOT BEING ABLE TO WORK, EAT, GO OUT...BUT YOU CAN DO THIS..IF YOU THINK YOU CANT...FIND A PROFESSIONAL, SEPARATIONS ARE HORRIBLE BUT IF YOU BEGAN TO BE CONTROLLED BY YOUR ANXIETY...YOU ARE GOING TO DO THINGS THAT YOU ARE GOING TO REGRET BADLY...SELFRESPECT ALWAYWS.
Anonymous
July 10th, 2016 4:46pm
Counter every thought of yours that tells you that something is going to go wrong with a question on the possibilities that could go right. Try to ask yourself logical questions, such as Why am I worrying, Do I have any valid reason to? These can help you remove yourself from thinking with just your emotions.
if its only a temp separation by reminding yourself that they will be back, keep yourself busy and communicate with them if possible often.
Experiencing the separation and the resulting reality of the 'sky not falling' is a way to desensitize yourself from the anxiety.
I take care of myself.I connect with almighty and I believe in the hope and light in my heart which I follow.
Anonymous
July 21st, 2016 6:42pm
You can deal with separation anxiety by staying in contact with the person you are separated from, or try some breathing exercises while thinking of memories about the person/place/thing you are separated from.
Oh, I have such terrible separation anxiety! Sometimes I am labeled "clingy," but it's much deeper than that. What has helped me has been exposure therapy. Incremental exposure to separating from somebody I love, especially romantic relationships. Stay busy, re-frame your thoughts, keep a journal. If you think you have abandonment fears that interfere with your daily life, certainly seek and counselor. Don't feel down on yourself. Researchers at Haverford College, in Pennsylvania, found people who missed their partners when apart from them were more committed to the relationship, worked harder to take care of it and avoided damaging behavior such as cheating.
Anonymous
July 31st, 2016 2:12pm
Talk to people regularly, tell your friends about it, make sure they know why you don't want them to leave :)
Anonymous
August 3rd, 2016 1:34am
Try to surround yourself with people who you care about, and who care about you. It'll help distract from the loss.
I try and accept and remember that I may be physically separated it doesn't mean that I am emotionally!
One positive thing about todays generation is the internet. It is easier to communicate with somebody you haven't seen for awhile. It might make you feel better to snap chat with someone or even Skype because even though they are not physically with you, you still get to see them and here their voice.
Try to distract yourself as much as possible when whoever that you are attached too leaves you. Video games, reading a book, listening to music, watching television, can all help you! :)
Anonymous
August 17th, 2016 6:28am
In my opinion, I would change the way I do my routine. The more occupied I am, and do things I love, I start to get better.
The best way to deal with separation anxiety is your way. Find what makes you happy, and keep in contact with the person you are no longer with. Sometimes talking with someone to often can be a problem, as well as a big disconnect, you want to find the adequate amount of time to dedicate toward the person you no longer see for periods of time, and make you sure you focus on improving your life. The best way for me is to set goals for when I will see the person, show the progress made while apart, yet how much you missed them.