Question
How do I stop thinking about whether I'm sick or not?
13 Answers
Last Updated: 05/28/2018 at 1:07pm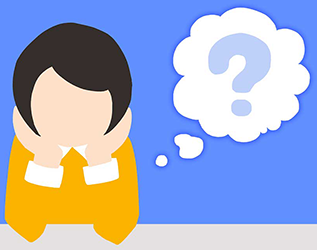 Moderated by
Marriage & Family Therapist
Therapy slogan : confidentiality, respect and professionalism!
Top Rated Answers
I stop thinking if im sick or not through relaxing and reading. I must get out of stressful mood to get through my day
I can empathize with you on this. Having anxiety situation largely around this since a young age it has been essential to develop personal methods to overcome this anxiety. Personally i found occupying my mind at times when I was free to think most was helpful, listening to music or an audio-book while falling asleep (when the anxiety was at its worst) would keep my mind distracted. If the anxiety is seriously affecting you consider consulting a medical professional, even a check up helped me put my mind at ease.
Most of the time we get stuck up about how sick we are, how wrong things come out, and even the slightest sign of sickness brings us down, the best medicine for this is to do somehting you enjoy, talk to your best friend, read a book, go out for a evening walk with your pet if you have one, the best way to stop thinking about whether you're sick or not is to think about something else! The rest will come out by itself, everything is in the mind.
It depends if you are really feeling something physically or emotionally. You can stop yourself from thinking too much by having a check up and to tell the doctor the situation as honest as you can. That way the doctor could see if you really should be worried or not.
One thing you can do is to get yourself checked professionally. This would most likely set your mind to rest a little bit. Short of that you can also ask yourself why you think you are sick. Based off what evidence do you think you are ill? Now look at if it is a reasonable assumption that you really are sick. Sometimes you need to take another, more scientific look at things to quiet your worries.
I usually try to occupy my mind with activities I enjoy. At the moment, I enjoy writing. So I would jump into a project of possibly writing a story.
Anonymous
May 18th, 2015 7:51am
Seek professional help. If You go to a professional, they'll be able to give you a more accurate answer than anyone else and you may end up believing them.
You're not sick! That's the way you should think. If you feel something is wrong with you, then you will manifest that,so smile more, be silly and live life like there's no tomorrow
Try a mindfulness exercise! They can be very helpful. Or try to distract yourself with physical activity, like going for a walk or run.
Do things that you loved to do no matter how you feel about it, maybe even go back to a old hobbie.
It is different for everyone, but you have to take it one day at a time it is the easiest way for one to not get overwhelmed by the issues and/or sickness you you are experiencing.
Anonymous
November 30th, 2015 7:21am
Just realize that everybody has their demons. You may be sick but others are sicker and some just refuse to admit it.
Seeing a doctor may relieve some of your anxiety, but working with a professional through this mentality may help you cause long-term relief of his feeling.