Question
How do I tell someone I have anxiety?
8 Answers
Last Updated: 01/23/2018 at 10:13am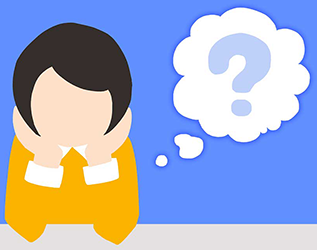 Moderated by
Marriage & Family Therapist
I assist adults and couples in CA experiencing relationship challenges and interpersonal struggles including anxiety, depression, and a myriad of other life challenges.
Top Rated Answers
Anonymous
February 9th, 2015 7:34am
Tell them, straight and honest. It might be hard to tell it to some people though, I understand, but say it anyway and let your feelings go. From my experience (as little as that is), anxiety is only a perception. If you don't pay attention to it (and therefore perceive it), then it can't stop you from doing what you want to do.
Anonymous
April 1st, 2015 1:59pm
Coming out with anxiety can be a very stressful, and anxiety filled time. It helps if you find someone close, someone you trust to tell first. You can have a good friend, counselor, therapist, anyone you feel comfortable around. These people can help you explain your anxiety to others. They will help you and help others understand. :)
first, tell your symptoms and the backg story why you felt that emotions or symptoms then tell that someone you could possibly have an anxety
Well its up to you if you want to tell someone or not. You don't have to. However its your choice to do what is best for you. If you feel you need to tell anybody or someone specific, honesty would probably serve you best in this situation. Just tell them and let that person know the best you can about what you are going through.
Anonymous
December 1st, 2015 11:38pm
It's not easy telling someone these things, but you might want to tell them about it, then give them information about anxiety. I never really understood much about how the person with anxiety felt until I did some research and my girlfriend sent me some things about it.
Don't be afraid or embarrassed that you are suffering with anxiety, it's completely normal to worry about what to say, just tell them how it is and what you are going through. It will be a lot easier, and you will feel much more comfortable once they know.
It's usually hard to tell them face to face, so you can probably write it to them. It's just easier that way!
Tell them however you feel most comfortable. This would be a very personal situation for you and you should do this on your terms. You may be surprised by their response, alot of people suffer with anxiety or know someone who has suffered. I find that alot of people surprise you and can be very supportive and understanding, as anxiety is a very natural emotion in a variety of situations. You arent alone!