Question
How do you handle stage fright?
17 Answers
Last Updated: 05/14/2018 at 8:46pm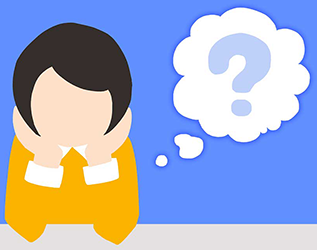 Moderated by
Clinical Social Work/Therapist
My goal is to treat clients with respect and compassion. I am a supportive, strengths-based therapist with experience in treating mood disorders, grief, and trauma.
Top Rated Answers
I always pretend like I'm in the shower (but with clothes on :D) people always love that confident look!
Anonymous
May 20th, 2015 10:14am
Find something that calms you, whether this be a phrase you repeat in your head, something to do to distract you like playing a game on your phone, drawing, writing. Remind yourself that you know what to do when you get on stage and that, no matter what, this fear won't last forever.
Some like to tackle fears head on, while others like to avoid tackling their fears. A great exercise for stage fright can be as follows: Walk into a store that you never go to or some place you won't be noticed by people you associate with. For instance, walk into a burger shop and ask for pizza. Of course they will not have this and they may even think you are silly for even asking, which that is the point. Be serious about your order and even ask for something different that you know for sure they would not carry or even have. You could even ask how much their bed mattresses are, but be serious in your inquiry. When they respond to your question and do not have the items you are looking for then act as though this is comeplete ridiculous that they wouldn't have the items, then leave the store. This helps give courage to events that you anticipate. The idea is to enhance your courage so when you do go up on a stage, you can have the courage to go up there afraid or not. That way being afraid does not matter anymore and you soon forget about it, but make sure you start small by doing things that would normally get you nervous or afraid to do. Like cold calls for a job or jumping off the diving board at the pool or even talking with a relative you haven't seen in a long time. Be reasonable and use safety!! This is to help bring courage and focus on moving past your fear little by little until you are ready to just do the big one, and you may find that when you finally are ready for that big event that it doesn't seem like a big deal anymore.
Deep breath, stand firm, I see people once, looking for someone to trust my eyes, and I start every time I feel anxious or panicky breath and see a fixed point. and I say, "I can"! ----------------------------------------------- Respiro profundo, me paro firme , veo a la gente una vez, busco alguien en quien confiar mi mirada, y empiezo , cada vez que me sienta ansiosa o con panico respiro y veo a un punto fijo. y repito , "yo puedo" !
Anonymous
November 17th, 2015 6:17am
This is a sensitive topic to me, but I never hesitate to talk about my experience with it. Stage fright has been something I have battled greatly in past. I believe every individual can find a way to make it easier for themselves, I would definitely encourage to not use alcohol to fight the fright. Personally I find it extremely helpful to have a good friend by my side before I have to step out and address the audience and also daily reminding that you acept yourself completely and totally how you are helps.
The answer to the question is simple"Confidence", confidence is the enemy of fear and through self-confidence I can handle stage fright and other fears.
Anonymous
December 30th, 2015 11:52am
Confidence is the key, if you are confident enough you will be able to handle it,
Practice for perfection , aim for perfection but be purrfect at the end :D Audience will judge you not because of your ability but because that's all they can do , you are the performer not them :)
You should look at the back of the room or imagine there is no one in the room, you should breathe before each step on stage and remember to take it calm
Anonymous
July 26th, 2016 3:30am
You can either handle stage fright by getting off the stage or pretending the stage doesn't exist...
Before I go on stage/up to the podium, I think about the script over in my head. Then I think about all the hard work I put into this, but usually this makes people more nervous. i suggest thinking about nice things, i.e. puppies, etc.
You cab handle stage fright by using different methods. (1). Practice in front of mirror. (2).when you are on stage focus on the people you know.(3). Don't overthink about certain possibilities,like what will happen if it did not go well. (4). Have faith and confidence in yourself
You start with a joke and build on that never wait before walking in on the stage and look at the most confidence inspiring face in the crowd while speaking.
For me, I always get horrible anxiety before going out on stage. Breathing exercises always help out, and I just try to focus on my lines. Then, when I step out onto the stage, I feel more relaxed and ready to go!
I like to think through the worst case scenario and after I finish coming up with the most embarrassing thing that could happen to me, I ask myself - "could I live with that?" The answer is always yes. Then I ask myself what the best case scenario could be. The best case scenario is always worth the risk of embarrassment.
Anonymous
February 6th, 2018 3:08am
Well, I'll try to imagine that those who sitting infront me are all just same level as me. So that, I won't be panic easily.
Anonymous
May 14th, 2018 8:46pm
Stage fright is one of those things that always bothered me all my life. But come to think of it you have to be confident and believe in what you are presenting at the moment.You should be sure to make eye contact with the people actually see how are they responding rather than assuming.Just understand how important that presentation is to you and how stage fright stands in your way of achieving something which in the long run will mean a lot to you