Question
How to stop overthinking things in a relationship?
273 Answers
Last Updated: 01/19/2022 at 8:12pm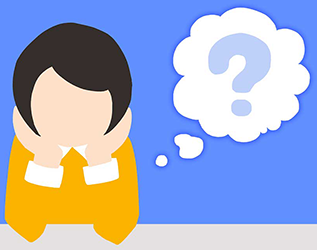 Moderated by
Social Worker
I offer a warm and non-judgmental space for you to work through your problems. I can help you with anxiety, disordered eating, depression, relationship problems and more.
Top Rated Answers
There is no stop to overthinking. There is no limit of problems. There is no limit to possibilities of good and bad. It's normal to overthink in a relationship, especially those that are strong and intimate. You can't stop overthinking, but you can try to focus on the positives. A fight could appear as a break in your relationship, but it could also be considered an opportunity to find out what your significant other likes/dislikes, and how you can improve your relationship. One way to limit overthinking is journaling. Set one hour max for everyday where you sit down and write whatever is bothering you. Discuss it with your significant other, and try to find a solution. Good luck.
A rule of thumb I live by is..not all of our thoughts are true. If you constantly find yourself worked up over the possibilities and it makes you anxious, pause and gently remind yourself this saying. Also, try to place yourself in their position. Perhaps they may have caused you to overthink due to their actions, but constant doubt only hurts a relationship. Also, may I suggest, to self reflect and ponder your patterns regarding overthinking. Has this always been an issue in relationships..Is this the first time it has occurred? From there, you can differentiate how to truly rid the issue forever. All the best
It might seem obvious, but actually it is always important to remember that clear communication is what can prevent us from overthinking. This means that we owe first and foremost to ourselves to be clear about what our needs and desires are, and of course we need to speak directly when a type of behaviour is annoying us. On the other hand, we need to listen to what the other person tells us and take into consideration their perspective. Furthermore, making assumptions about what the other person thinks or means by an ambiguous comment is not helpful. If we don't understand what they say, we can just ask them and if we want to address a subject, we shall do so even if we feel that it is "late"