Question
Is my partner "good enough"or my relationship "real"?
16 Answers
Last Updated: 04/03/2018 at 8:56pm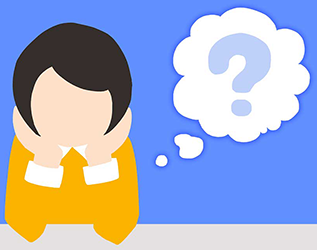 Moderated by
Licensed Professional Counselor
I enjoy working with individuals of all capacities as I view the role of therapist as one in which you help the client learn to cope with the pressures of daily life.
Top Rated Answers
Anonymous
March 1st, 2015 8:47pm
Hard to answer this with limited info but i always say make sure you fully love yourself before you even think about relationships
Love is a concept that is defined differently by everyone. Only you can figure out what it means to you. If it matters, if he\she makes you both the saddest and the happiest person at the same time, if you feel safe and protected and loved and cherished around them, then it's real. The world only exists in your head, after all, and you can make it as big or as small as you want to
It depends, are you happy? There shouldn't be any standards besides the ones you set, it doesn't matter what other people think. As long as you feel safe, healthy, and happy with this other person, then that's all that matters. If you're having doubts on it being any of those, then it may be best to look into why that is.
This is something you'll know in your gut. It's one thing to wish it's the real deal and another to know it is. I recently got out of a relationship that was "good enough", and while I'm still adjusting to the changes in my routine, I'm so much happier. I encourage all of you to think long and hard to figure out how you feel about your relationships and go from there. Are you comfortable, or in love? These are two very different things. You can love someone and be comfortable with them. It takes some soul searching to find out how you feel though. Really look at yourself and your relationship, and try to distinguish whats comfortable vs in love.
That depends. Do YOU feel that your partner is "good enough"? Do YOU feel that your relationship is "real"? That's a question that you're going to have to ask yourself to determine whether or not your relationship is worth pursuing.
Anonymous
May 8th, 2015 2:59pm
The best person to answer this question is YOU! You know yourself best. Do you feel like the person you are with makes you happy? Remember that the person doesn't need to be the perfect person; (s)he just needs to be the perfect person for you.
Anonymous
May 29th, 2015 5:57pm
Does your partner treat you with respect, loyalty, and accept you? Did they do/do they do anything that makes you uncomfortable? Does it seem they use you in anyway?
You don't feel like your partner is good enough to be in a real relationship? wanna tell me a little bit more about this problem?
Only YOU knows that. If you're happy with him and comfortable with him. We cannot easily tell that it is real but it can be tested by time and how strong your relationship is despite of circumstances. Just give time for it. You should know that there is no perfect persons and relationships. You should be ready to accept, trust and understand each other.
That depends on you, is your relationship sincere and healthy and if so I would have to say yes of course.
That is entirely on how you feel about your partner and how they feel about you and if they take your relationship serious enough like yours.
1Jelly7
September 13th, 2016 10:37pm
Doubt is very normal in a relationship and no reason to be scared. Of course it's hard to know who to trust with your feelings but aslong as you can speak your mind freely and you feel like you and you partner care for each other I'm sure your relationship is real and you chose a good partner for yourself.
Anonymous
September 20th, 2016 11:05pm
I do believe my partner is more than good enough. Even though they don't believe so, I think they are more than I could ever deserve. I also believe that my relationship is real. There were times when I couldn't beleive it was. I felt like there was no way I could be in a relationship with someone so amazing, but eventually. I began to come around and I became happy.
Thank you for your question, in such an important topic. We all question at one point or another, if we are "good enough" for something... and here in lies the importance of whose perspective are we good enough for? We only have to be good enough for ourselves... and that good enough changes from minute to minute, to day to day. We can only truly do our best at that very moment in time, and that has to be good enough! For the question if your relationship is "real" is only based on if you want it to be real? We can only provide half of something in any relationship. Us wanting something more than another person does not make something any less "real." It only shows the importance of that relationship in that given moment to each person. Giving more than 100%, when another person only gives 5% for example, does not and will never add up. A relationship is just that... a relationship which takes two people working together, giving each of themselves to work together. You are good enough, and your relationship feels real to you, and that is the only thing that matters. If it is real enough to someone else, is their challenge.
Anonymous
March 7th, 2017 10:14pm
Only you can decide if your partner is "good enough." Are they meeting your needs? Are they a person with whom you can grow and have a healthy relationship? Those are good signs. As for your relationship, if you and your partner both treat it as a real relationship, then it is one.
Every relationship is 'real' good enough is a different question and you need to clarify the question by being honest with yourself.