Question
What can we do to shift the anxious thoughts instantly?
21 Answers
Last Updated: 04/23/2019 at 11:00am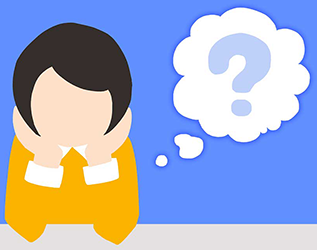 Moderated by
Licensed Professional Counselor
My work with clients is to help them recognize and build on their strengths to find solutions for the conflicts presented in their lives.
Top Rated Answers
Be Grateful that you are getting stronger every moment you face the anxiety. Dont resist the anxiety, let it all out and face it. YOu will realise its a figment of your mind. You are far bigger than any anxiety that your mind is going through. Your awareness will dissolve this anxiety. Be patient and love yourself every moment. Practice silence and present moment awareness and you will be amazed that you can face anything. There is no weight that you cannot lift. WIth every problem situation comes the inner strength and solution to face it. Be patient and be grateful to your self when it dissolves.
Anonymous
June 1st, 2015 4:10am
I find distracting to help. For example, if I am having anxious thoughts about a test, I will force myself to think about something else. So instead of thinking about the test, I would describe in detail an object that I can see such as my shoe.
Try and find a calm peaceful place in your thoughts take time out when you can Give yourself one hundred per cent of your own time to you if only for one minute Try and work out what is at the root of the cause of your anxious thoughts Can you simplifiy it ? Remove it? Resolve it ?
Anonymous
November 16th, 2015 5:32pm
Think about something that makes you happy, or do something that you can get involved in quickly and wholly. Talk to someone who you trust.
Tylerr
January 11th, 2016 7:12pm
Accepting, in that moment, that anxiety is just an emotional reaction. Just like any other emotion we may feel, so is this. It is not intolerable, even though it feels real crappy.
It's not always easy for people to just let go of the anxious thoughts in our mind unless we then know things are okay. Alongside, they vary for people. Some say do something normal like tie your shoe, calm yourself down, do something that makes you happy and that might calm your nerves a bit.
It's easiest for me when I'm with a certain person. Like, a positive friend who can distract you for the time being? :)
Focus on breathing in through your nose for 7 seconds then wait 4seconds and slowly exhale through your mouth for 8 seconds and that will calm you down and make you feel relaxed
Everyone is different. There is no one answer fits all. But you could try finding something that works for you. A hobby , or something that helps to take your mind off things. Like meditating or reading, or something that you like to do. Listening to music, or even come to 7cups of tea to talk.
Think this: it is just a phase. It will pass soon. Right now I need to focus on taking care of myself. Drink some water. Get some rest. Talk to someone that you trust.
Anonymous
December 28th, 2015 11:55am
Think positive because thinking negatively results in anxiety so think positively everyday and you will surely feel better from my exp
Nithou
December 29th, 2015 1:36pm
Got out for a run, get on your bike, practice meditation, even just some minutes will help you push those thoughts away
Anonymous
January 4th, 2016 3:01pm
If the anxious thoughts are centered around an event, such as meeting new people, a job interview, etc. then it can be helpful to think of them as excited thoughts instead. Taking control of your breathing can also help anxious thoughts to dissipate. Working through the anxious thoughts rationally helps to clear them from your mind.
Anonymous
January 11th, 2016 2:30am
We can close our eyes, focus on anchoring ourselves to the present moment through our deep abdominal breaths.
Think about the happiest memory you have or about the important people in your life who you are grateful to.
Breathing can usually be very helpful. When you feel anxious, focus on your breath. How does it feel? then shift to deep belly breathing and focus on controlling your breath. Whenever you feel the thoughts want to take control again, you focus on the breath again. Keep at it until you feel completely calm :)
Meditation works wonders and also writing helps too if that's what you think will benefit in the end.
Deep breathing can do wonders in a moment. Putting your hands on your stomach, imagine pulling your breath deep into your stomach and back out. You can also breath in for four seconds, hold for six seconds, and out for eight seconds.
Anonymous
July 31st, 2018 4:05am
Everybody copes with anxiety in different ways. Try referring to the guide on the 7 Cups website, it has many different ways to shift anxious thoughts!
If you are feeling anxious, You can do some breathing exercises on our website 7 cups of tea. It is also best to brainstorm some of our positive thoughts and focus on those. If you need to talk to someone we are here as well. This is a safe zone to speak about your thoughts or concerns, we are all here to listen and help guide you down the right paths. If you are a listener and you start getting anxious thoughts you can join some member support groups and work together as a group. Remember nobody is alone and somebody will always be right here to help you in the times of your needs.
Gratitude! verbal or thought shifts our focus to being more thankful. with gratitude you can easily shift your focus and change even the brains wiring to a point that it is easier to move into thankfulness. Love is a good one! picturing memories that you love and of people you love and also being thankful to them verbally or thoughtfully will assist in shifting anxiety. its not about beating the thoughts its about changing them so that your mind gets stronger at being less anxious to a point of not being anxious any more and being at peace...visualize what you love and want. verbally thoughtfully be thankful for these things even if you have not got them yet.