Question
What types of medications exist for anxiety?
40 Answers
Last Updated: 04/23/2018 at 7:49pm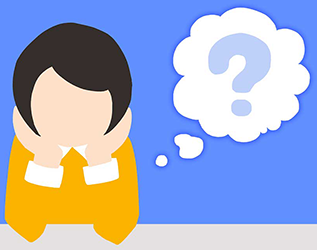 Moderated by
Jackie Dross, M.S. Community Counseling
Counselor
I have a passion for working with people from a non-judgmental, strengths based approach to meet their goals for personal growth.
Top Rated Answers
The best place to seek advice for medication would be to talk with a healthcare provider. If you are a minor, the best place to start would be to talk with your parent or guardian and letting them know that you are having feelings that you need to talk about. Help them to understand what you are feeling so they can help you seek further medical attention and advice if medications are needed. If you are an adult, seek further medical attention or advice through your healthcare provider. There are also many resources available for low cost and Free assistance also if you feel you cannot afford to see a physician. Look at your available resources in your area by going online or in the newspaper.
There are many medications that exist for anxiety. If you think you need anxiety medication or want further information on the subject speak with your doctor
As I am not a doctor, I cannot answer this. However here is a very informative resource! https://www.gstatic.com/healthricherkp/pdf/anxiety_disorder.pdf
That is a very hard question to answer here. Not because I do not know what is out there, but because I find it a bad habit for non-medical people to give medical advise. There are MANY MANY drugs out there for anxiety. Some are new, some very old. The good news is because there are so many there is usually the ability to find one with the least amount of side effects for you. In the past many of them made you feel "out of it" "stoned" "foggy" or "tired". I found one that works well for me after trying 2 others. What I would say is talk to your doctor and be VERY VERY honest and detailed about what you are experiencing. Tell them about all other meds too, INCLUDING ILLEGAL ones. Trust me. If you are honest and frank with a doctor, they will trust you and respect you way more than finding out later in a urine test. (Many make you take them to get these type of meds). Also try to remember that taking a med can help a lot, and that is great. But adding in as much therapy as you can afford will make any drug work that much better. None of these drugs were ever meant to be the answer to all your problems. I found when I got the med in me and could relax, that talking about my issues in a calm and rational manner was much easier. I slept better too. That of course makes a HUGE difference in your mental health! Try to go to the doctor with as much information as you can. What triggers your anxiety? Is there a time of day that is harder? Do you sleep well? Do you sleep too much? What is your home life like? Is there a medical issue that makes it worse? (I have chronic pain that makes my anxiety worse). Lastly, if you have a trusted friend or family member that can go with you, TAKE THEM!!! I have found that having a person there to help you, even just hold your hard can make a huge difference. GOOD LUCK!!
there are lots even if the thought of actual pills scares you there are breathing exercises and even therapy
I think that it heavily depends on the individual. From my point of view, talking therapy was not the answer because it was all of my fears in one and it just heightened my symptoms. Although one of my issues is social anxiety, I am not a shy person so I felt like they didn't believe me. Since being on Sertraline and increasing to the highest dose I feel much more able to cope and I don't think that there should be so much stigma surrounding mental health medication. Overall, I have done things that I never thought were possible. I left my house by myself more in one month than I have in 19 years. My support dog has since aided me but I wouldn't have been able to go to the training without my medication and I am able to give a lot more to others and my family.
There are many types of medications for anxiety, some psychiatrists can put you on an anti-anxiety med, there are a lot of different kinds out there, it just depends on the person, like for example if you have insomnia with your anxiety they'll give you something to take at night that can help you not only feel a little more calm but help you sleep as well. Just do remember that you also have to put in some effort with your anxiety, your meds won't exactly do everything for you but they are there to help. If you are under 18 they may consider putting you on something that is non-addictive, because in some cases some people would put their kids on something addictive and it could be hard for them to get off of it.
There are plenty of drugs you can take to alleviate the anxiety, but there is a risk of developing an addiction. Speak with a mental health care professional, weighing the pros and cons of a decision like that.
I use lexapro which has helped me tremendously
Anonymous
April 23rd, 2018 7:49pm
There are a large numbers of Meds that can be used to help treat Anxiety. Its good to speak with your Doctor about this. And know that Meds ant just the only way to deal with Anxiety and you can learn skills and tools to cope with the help of Meds to life life with Anxiety