Question
Why do I get anxious when my boyfriend goes out?
153 Answers
Last Updated: 04/29/2021 at 9:12am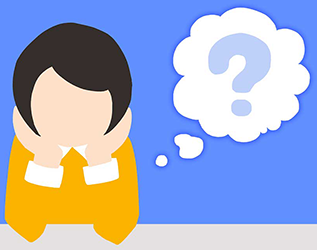 Moderated by
Anna Pavia, psicologa psicoterapeuta psychotherapist psychologist counselor
Licensed Professional Counselor
I feel my work as my personal mission and I love it. My work with clients is nonjudgmental, supportive. I am a very good listener. I use several approaches. Amo il mio lavoro.
Top Rated Answers
Anonymous
October 10th, 2016 12:41am
It's understandable that it may make you anxious. Could it be possible that you worry about him getting hurt or in trouble when he is out?
Anonymous
July 18th, 2020 4:14am
Getting anxious when my boyfriend goes out is something that has to do with my own insecurities and self esteem. Not being able to trust him enough to let him have his space and have fun is a fear that he has built in me or I have built within myself. Other reason is simply because i want to spend as much time with him as possible. Sometimes when you love someone so much that it becomes an obsession you are the only person you want him to be around and it scares you or makes you uncomfortable that he may be around others.
If he is with you he care you and you enjoy with him and when he come back nothing reduce in your relationship then i think you no need to worry. By the way some time we more expectations from someone when our expectations not meet then we anxious.and it is not important that what we expect that will be meet some time we need compromise on something and see the situation on the other eyes self respect us priority in all and think positive we have also other mean good side of pictures that is beautiful, comportable and enjoyable. But we think negative about some one or some thing that we destroy our happiness on that and we feel anxious.