Question
I become very irritable when I am in a state of mania. Because this can sometimes happen so quickly, taking a time out can be hard! What are some coping skills we can use to help?
1 Answers
Last Updated: 02/25/2017 at 10:11am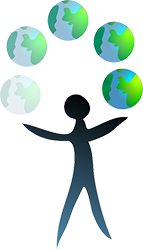 Moderated by
Danielle Johnson, MSED, Community mental Health Counseling, LMHC
Licensed Professional Counselor
Sometime situations and feelings can be so strong that we struggle to function. You are not alone! My practice is flexible and open-minded and tailored to your personal needs.
Top Rated Answers
I felt very irritable today after feeling better than usual but then being startled by a very loud noise which made me angry instantly and I couldn't wind down easily from it. I'm not sure if it was mania or just generalized anxiety or side effects from meds and too much caffeine...had a hard time sitting still and my thoughts were racing. I've had anxiety attacks before but most of them don't involve that much wanting to move around and being irritable. Eventually I felt more stable instead of plunging to the other extreme so maybe it isn't....but for irritability overall I find when I seem to be caught in escalating annoyance or anger that humor (thinking of or seeing/hearing something silly enough to laugh at) will bring that irritation to a halt. I think it's cause laughter uses a different part of the brain that isn't compatible with anger so it tricks mind into stopping one thing to do the other.