Question
Is there a group for someone living with someone that has BPD?
2 Answers
Last Updated: 11/02/2020 at 5:09pm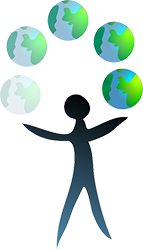 Moderated by
Licensed Psychoanalyst
I have helped and am helping people cope with loss, divorce, anguish and parenting. Depression is also a major issue that comes up.
Top Rated Answers
Anonymous
November 2nd, 2020 5:09pm
Yes! There are many group supports for people who are in a similar position. Maybe a group therapy? Living with someone who had BPD can be really challenging, for both, the person struggling with the mental illness and the person seeing their struggles. Here on 7 cups, there is a personality disorder community, where you can talk to people also struggling. Its a subcommunity with very welcoming people.
There is definitely a chance that there are groups available for someone living with BPD, but it's highly dependent on where you live. BPD unfortunately isn't a very well known disorder and as a result there may not be a group in your area. However, there are definitely some potentially useful groups online, and it could be a good idea to check with your local doctor or community centre to see whether or not there are groups available in your area. Also, if you'd be okay with it, it could also be a good idea to maybe start a group if there isn't already one! There are always options available.