Question
Feeling worthless after breakup. How can I feel ok about myself again?
4 Answers
Last Updated: 12/15/2020 at 2:12pm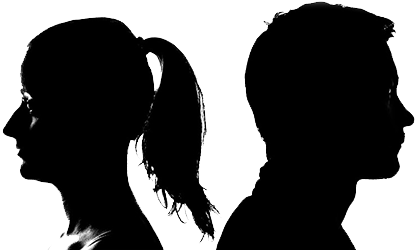 Moderated by
Halayma Khatun, M.A Theology(U.K, UAE), Diploma With Distinction in Counseling, Certification trauma abandonment
Counselor
Compassionate, patient, experienced depression counselor. I use Psychodynamic counseling techniques. My counseling experience is +8 years, I counsel women.
Top Rated Answers
Anonymous
February 3rd, 2018 2:11am
Be kind to yourself. Spend time around family and friends that love you. Immerse yourself in hobbies that you enjoy.
I know it feels like your worth is defined by him/her, but it's not. You're an amazing individual who can change the world, and you don't need anyone else to be able to do that. xxx
Anonymous
June 25th, 2018 11:28pm
Focus on you, do things that make you happy and stop thinking about him/her! Live your life and just be happy !
Feeling a little less than yourself after a break-up even if you are the one that ended it is to be expected. Think about it; a relationship call you to give of yourself in some way or another. If that ends, that part of you feels a bit out of sorts.......I say embrace the discomfort that comes after a break-up. Learn from it what is required. You might have to relearn how to be on your own again; or even how to connect with your base or loved ones. Various things might have shifted during the relationship and it's only after it has ended that clarity is possible. Sometimes you have to feel bad to get to feel healed again. So in my experience; I have felt that I made greatest strides to happiness only after i had dealt with the feelings of the relationship happy; sadness, anger, loneliness, worthlessness ; whatever the feeling. It is beneficial to deal with the feeling work through it constructively and practice a ton of Self care. wash your hair, put on some lotion, exercise, sit a bit longer and feel the sunshine, watch the commercials on tv , drive a little slower and sing along to the radio. If there is tears don fight them back let it happen; but what ever you do don't stay in the feeling deal with it and move through it. That's m sure fire way to get back to happiness.