Question
How do I get over wanting to contact my ex?
42 Answers
Last Updated: 10/26/2020 at 7:36pm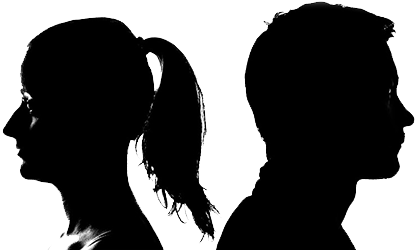 Moderated by
Catherine Davis, I aim to help you to beat your blues and to feel empowered. Fast and effective psychotherapy.
Therapist
Hello. I'm Catherine. I am a psychotherapist. It's my aim to help you beat your blues and to feel empowered.
Top Rated Answers
Try to move on by concentrating on new hobbies or activities. Keeping yourself busy is one of the best ways to get over someone.
Anonymous
December 8th, 2015 5:37pm
You can block his or her number and or start going out hanging with friends meeting new guys and or girls and enjoy yourself
Anonymous
December 8th, 2015 6:06pm
In most cases, there's a reason why things didn't work out. You're both better off. The clue is to move on. It will get easier to forget about your ex with time. You've just gotta be patient.
Anonymous
December 22nd, 2015 1:31am
You just think bad things about them. You totally change your routine and you change your route you go.
Block your ex on everything! Their number, facebook, instagram, tumblr, twitter, I mean everything. Go out with friends, pick up a hobby, try and better yourself. Keep yourself occupied. When you are ready to move on, start going on dates and meet new people.
Wanting to contact ex is totally normal and to be expected as they were a big part of your life for a given amount of time. It takes time to heal and you have to allow yourself to feel emotions that may not exactly be the most pleasant. Distract yourself, keep yourself busy, do things for YOU.
Anonymous
June 14th, 2016 4:27pm
Make new friends. Listen to music. Master a new skill. Try dating new people. Get a life. Love yourself.
Block them on any media, delete their number, any photos. Call a friend when you think of them and talk to them to get your mind off of them and focus on your friend.
Anonymous
August 7th, 2017 5:38am
Distract yourself with something you really like doing. For example, watch your favorite TV show or talk to your best friend about the latest news. However, it couldn't hurt to ask your ex how they're doing; it shows them that you have gotten over them but you still care about them in a friendly and polite way. But if you would rather not contact them, you can stick to baby steps - distracting yourself. Then you can surround yourself with people who care about you and have a fun time with them.
Always remember that sometimes we need to look for happiness in new relationship. There is simply no point of going back if he or she is not going to make any changes for the better.
Continually doing something good for yourself. This could be going to the gym, going on a walk around the neighborhood, putting on a face mask, getting your nails done. Taking care of yourself makes you feel good. Surrounding yourself with wonderful company, people that make you feel important are the best ones.
Anonymous
October 26th, 2020 7:36pm
Every time I would want to text my ex, I would do two lists in my journal: the first one, a list of all the things I didn't like about our relationship, and second, a list of all the things I am grateful for in my friendships and family. Texting a friend when you feel this way can help too! Sometimes we just feel lonely and need some support through this time. By recognizing why you broke up, you're reminding yourself why you shouldn't contact them, and the gratitude journal boosts confidence and helps you find resources to work through any emotions you are feeling at the time!