Question
How do i know if my ex wants me back?
125 Answers
Last Updated: 11/25/2020 at 4:38pm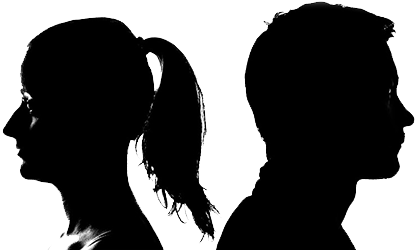 Moderated by
Marriage & Family Therapist
I am a Licensed Marriage Family Therapist in the state of California and Oregon. I've been in private practice for 10 years and have been in the counseling field for 15 years.
Top Rated Answers
Anonymous
July 19th, 2020 11:19am
The easiest way to know this is that they will tell you or they may show you by getting back in touch and acting similarly to how they acted before you originally got together. If you are not sure then maybe just ask them what their intentions are. The best way to get the answer you want is to ask the question. However, be careful when getting back with an ex. Think about why you broke up to begin with and determine whether you think this problem has been resolved. Make sure to put your mental health first and if it may be compromised by getting back with your ex then maybe re-think why you actually want to get back together.
When they let you know explicitly. I've been in the place before where we want everything to be a sign or secrete message. It may even be disheartening to feel like someone's not fighting for you. However, it allows for space to open up for the people that want to make an effort to be in your life. We all know what effort looks like, especially if we're the ones that actively exert effort to show we are present for others. You will know when an ex wants you back when there is no doubt in their actions AND words that they do. You are worth the effort you give.
I am not allowed to give advice, but we can chat about it and hopefully you will come to some sort of an answer to that by talking it through with me. I am sure you know him or her, and you best. A few questions to help you come to a decision. How does he/she treat you? Does he/she initiate contact or is it always you calling? Those questions might be a good start for you in finding out if he is still interested. Like I said, since I dont know him or you it could be harmful for me to give Advice so you are the best judge of if he is interested in your or not. You could also just ask him or her if they are interested or want you back. That might be the best thing to do.
Anonymous
October 30th, 2020 11:50am
Experienced, I can tell that my-ex wants me back by seeing him not throw away all my gifts, and keeps calling or sending messages even though I don't answer ... Then he visits my parents and siblings, and gives me a surprise birthday present ... even though I am didn't respond, he did it to show concern and wanted us to get back together. He also then asked my friend how I was, asking my mood, when is the right moment for him to meet and talk with me, when I walk around his house, he watch and try to keep watching from his window, while holding his phone and texting me.
Anonymous
November 25th, 2020 4:38pm
While I can't speak for the general public, I could say that most of the time if this person it's interested in getting you back they will let you know. Somehow they will contact you, and they will try to get more involve in your life again. Don't read in between lines so you don't get the wrong signals here, and don't get high expectations so you don't get hurt. Keep in mind that if you were to get involved again communication is key and that the more open you both are and let each other know what you want, the easier things will be. It's difficult to know what the other person wants and what they are thinking when there's not an open communication. Good luck!