Question
Is it normal to still want to be in a relationship with someone after they break your heart?
42 Answers
Last Updated: 11/10/2020 at 4:45am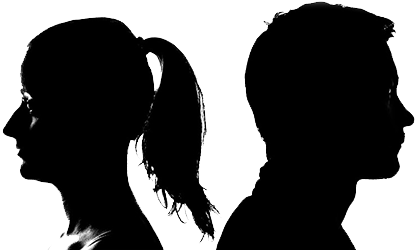 Moderated by
Marriage & Family Therapist
I assist adults and couples in CA experiencing relationship challenges and interpersonal struggles including anxiety, depression, and a myriad of other life challenges.
Top Rated Answers
For a while after a break up, I believe it is normal. Emotions do not just disappear overnight, despite any actions that your significant other might have done. Especially if the relationship was long term, it will be harder to rid yourself of all emotion. However, you must always have faith that in the near future, when you mind is ready to let go, you will be able to move on and you have to remember that you are never alone in this journey.
I would say it is human. We all have desires, yet when a desire turns into a compulsive need we face a lot of challenges. I would encourage you to ask yourself what sort of need is there and how can you transcend over that
Anonymous
August 7th, 2017 8:06am
Yes, this is a completely normal reaction. Even if they broke your heart, remember that you loved them before that. And this is the reason why you still want to be with them. But please remember to put yourself first before him/her from time to time too, Sacrificing your own happiness for someone who only breaks your heart will not do you any good.
Absolutely. After a relationship ends, it's not uncommon to long for something that will ease the pain of heart-break. Usually, we idealize that partner coming back to us. It's natural to think this will make the pain go away.
Anonymous
December 4th, 2017 1:28am
Yes, it's normal at times. The other party broke up doesn't mean that you are done with the love that you have for the other party. Until someone realize, until someone feels that she/he over it, the love can be still there and would want to be with the same person. It's normal.
Anonymous
December 12th, 2017 2:43pm
I brokeup 2 months back with my long distance and long term boyfriend. I was the one who initiated it and we mutually broke up. But after a few days I started to miss him and started calling and texting him and tried my best to get him back but he kept on ignoring me and saying that he doesn't love me anymore and that he has moved on but its very difficult for me to forget all the best moments spent with him. Can i get him back? Please tell me what is wrong what is right.What should i do?
AKelly
January 30th, 2018 8:07am
Yes, it is 100% normal. When you have a strong connection with someone, letting go isn't easy. It seems as though it's easier to forgive, than to throw it all away.
Letiza
February 6th, 2018 2:48am
Of course coz they leave a part in your heart that will always be there forever after all you shared good memories with him/her nothing wrong about that if you're still both single and loved each other might as well give it a shot again
Yes, you probably felt validated while in the relationship because maybe you had a strong connection, however once that connection is suddenly lost, you yourself will begin to feel empty without them. However do not get discouraged, you can move past this with the right support and on with your wonderful life!
This is a totally normal thing. Feeings don't vanish after just a few days, weeks, months or even years. Sometimes they never go away.
I think if you loved the person, you may still feel like wanting to be with them even though they hurt you. Unfortunately, you can't just stop feeling for them even though logically they may not deserve your love. Healing takes time. Getting over someone takes time. But, just because you still have feelings for someone and miss them does not, however, mean you should be with them. It depends on the circumstances, but if what they have done to break your heart reveals a major character flaw in the person and especially if they have broken your trust - it is not wise to continue or jump back into a relationship with them, without seeing a major change in them over a long period of time.
Anonymous
November 10th, 2020 4:45am
It depends. If you truly believe they have changed then you should do what is right. You need to know this person. You need to know whether they will break your heart again. If they will then it will not be worth it. Some people change. Some do not. Some people become jerks. Some do not. I am not you so and I can not decide. You will do what is best for you. Do not feel guilty if you reject them. You have every reason to. You and your heart need to agree together. You will be strong. I know it.