Question
What am I doing wrong?
13 Answers
Last Updated: 02/26/2018 at 12:27am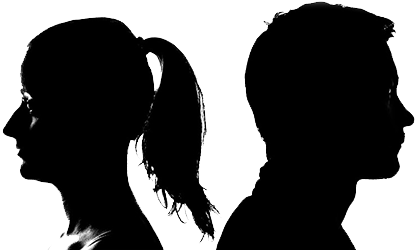 Moderated by
Licensed Professional Counselor
I am in my 21st year as a psychotherapist. I have worked with over 3, 000 people over the course of my career.
Top Rated Answers
Anonymous
May 6th, 2016 6:16pm
you doing nothing wrong just trust yourself
You probably aren't doing anything wrong. You just have to do something you love and just be happy with who you are as a person.
nothing if he/she doesn't see you and how unique and beautiful/handsome you are then they don't deserve you
Sometimes it's hard to know what we are doing wrong in life. However often when things aren't going well, it has to do with your perspective of life and or the situation. So to answer your question, your thinking about the problem in the wrong way. "The problem isn't the problem, the problem is your attitude about the problem. Do you understand?" -Captain Jack sparrow.
Anonymous
May 24th, 2015 6:27am
I often blame myself for situations which are the result of others' actions and not mine. This leads to depression and anger, which can be tricky to handle at times.
That you better ask yourself... relax down...take a deep breathe and thing about what u have been doing...
It's not what you're doing wrong, it's how you can improve on and what you can better from yourself and from others
Anonymous
December 8th, 2015 10:35pm
You got here in life so that means you are doing something right! Stay positive and be happy! Live your life to the fullest!
Nothing, probably. That's not saying what you are doing might be the right thing always, but at least your are trying and learning from it. Also be careful not to judge yourself over something that may not be wrong at all.
Maybe nothing but if whatever what your doing isnt making you feel right then change the path but not the goal
Anonymous
February 14th, 2017 2:26am
Nothing! You are fearfully and wonderfully made. In you, there are no flaws. Be yourself, love yourself, and the rest will follow
You are not doing anything wrong. Just accept yourself and everything will fall into line. Be the person you are and everything will be okay
Only you can be the judge of that, you know you best!