Question
What can I talk about with my boyfriend?
120 Answers
Last Updated: 03/30/2021 at 1:31am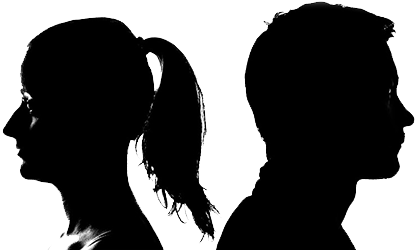 Moderated by
Marriage & Family Therapist
Now is the time to make a change! Professional, empathic, and compassionate therapist waiting to help you make healthy life changes.
Top Rated Answers
You can talk about how pancakes and waffles are basically the same thing but polar opposites at the same time.
Anonymous
November 23rd, 2015 6:34pm
there is a reason why you call a lover a boyfriend he is supposed to be your friend but yes there are times when you feel awkward so let your boyfriend you are there to listen show keen interest to what he says and make sure you give the vibes that you r comfortable with him hanging without friends who act as intermediaries help to boost conversations
Anonymous
November 25th, 2015 1:16pm
DAT BOoty and twerking. and talk hours about silence and peace right into his ears in full volume you ca offer.
Since you're in a relationship with someone, do all you can to get to know that person better! Ask questions about his family, hobbies, goals for the future, stories from the past and any fun questions that can get a good conversation going! It's important to realize that you get to also share these things with him in order to create a solid foundation for your relationship!
Anonymous
November 27th, 2015 3:31am
I can talk about our future plans and how we feel and what is bothering us about the other person. We can also talk about sex and how I want to wait until marriage. We talk about religion and politics and we disagree about a lot of things, but it just makes our relationship stronger and more trusting
Well, it depends! On how long you've been together with your boyfriend, how old are you but I think common interests are always the best place to start. A relationship that is sustained by common interests is much healthier and last longer.
Anything you feel comfortable with. Sometimes we feel nervous about talking to our significant others about certain things. If you're in a healthy relationship, you should have no fears about talking about anything with your boyfriend.
Ask for advice. Guys just love giving advice to people :) They always think they have the answers to everything. Mr. Know it All. hehe anyways. If you want to bond better with your boyfriend, ask him for some help, be it about your work life or an issue that's more personal. He'll appreciate you a lot more because he'll feel more dependable and better about himself. Trust me. By that, you can build a stronger relationship with him.
There are no limitations to what you talk about. You guys can talk about anything as long as you two are comfortable with the topic.
Holidays, family, future goals, news, celebrities, embarrassing moments, hobbies, favourite books, new music, how their day was, favourite movies, things that happened in TV programs recently, food, art, religion, secrets... The list is endless.
Anonymous
November 29th, 2015 7:54pm
It depends on how long you've been with him and how close you've grown to him. The closer you both are the more personal things you can share with him!
Anything you find interesting or might interest him. There is no right and wrong, don't be afraid to talk about anything you wish, that is one of the way you will find out more about him, yourself and your relationship
It depends on the age however anything you are both interested in or places where you both have happy memories of , happy thoughts. Shared experiences..
Anonymous
December 4th, 2015 12:42am
Sports, College, Friends, Homework. A lot of things
Anonymous
December 4th, 2015 6:04pm
You can talk about thing you like or have in common with him. Depending on how long you have been with him, the things you feel comfortable talking about with him will vary. Juts be yourself!
Maxen
December 4th, 2015 11:28pm
Whatever you want, it's your boyfriend. If you're having problems just sitting down and talking or you're feeling uncomfortable, I'd be having second thoughts. What's the point of permanent if it's only hurting you.
Anonymous
December 5th, 2015 12:41pm
Usually, you can talk about something common between the two of you. Then understand your differences. You can also share interesting things that happened to you or you saw or heard. Or you can also crack some jokes you find funny.
Anonymous
December 6th, 2015 11:54pm
Perhaps you feel embarrassed about being acquainted to him? Or you are a personal person, one that likes to keep privacy and such about certain things.
Anonymous
December 8th, 2015 6:54am
Everything, and anything... Not because we agree on everything, but because we work together to communicate and try to understand each other.
You should be able to talk about anything with your boyfriend. I think the most important thing is to try and find things you both are interested in, that way you can have many things to talk about.
Anonymous
December 28th, 2015 4:48pm
You should feel like you can talk to your boyfriend about anything and everything. if you cant talk to him about anything then who can you?
Anonymous
February 15th, 2016 9:35am
You think you have been quiet a long time n you can trust him with anything.. then you can talk about anything. . Ur hobbies.. family.. likes.. work.. anything
Anonymous
March 1st, 2016 12:11am
It depends on what you want to talk about. Talk about his family, your family, his childhood,your childhood, favorite things such as movies, shows. Talk about his friends ask how they are doing. Talk about games some of his favorites
Anonymous
May 3rd, 2016 4:19pm
You should be able to talk about anything with your boyfriend, providing you feel comfortable with it. You don't have to talk to him about your personal matters unless you feel comfortable. Don't ever let a man, or women, mistreat you by forcing information out of you!
Anonymous
July 18th, 2017 4:52pm
You should be able to talk to him about anything, talk about interests, what he does when he's with his friends, ask him about his family or if he's scared of anything.
ask him about his point of view on things that matter to you. Ask him about what made him happy on the week and what made him sad, look at him when he talks, ask him questions over what he explains, show him that you listen
you guys can talk about anything you haven't like what avenger is the best, what movies are good. if you like to read talk about books
About your day how you're feeling your emotions interest stuff he likes stuff you like stuff you don't like a boyfriend is someone who cares about you use our building a relationship together feel free to express yourself
With your boyfriend, you should be able to feel safe and trust him enough to express your honest feelings and opinions with him. Stay empathetic! Words hurt him as much as they can hurt you. Establish a healthy relationship where he is able to talk to you as much as you can to him. A relationship is based on trust. So what can you talk about with your boyfriend? Absolutely ANYTHING that comes to mind! Don't refrain or hold back. Remember: stay in touch with your empathy and love for him. Hope this helped! Take care of him and make sure he takes care of you
Anonymous
March 30th, 2021 1:31am
Topics I can talk about with my boyfriend are politics, sex, relationship goals such as travelling, the type of relationship we have, children, movies, education, emotions, what irritates us, our likes, our childhood, dreams, fears, accomplishments, failures, desires, and soo much more. Communication is key in ANY relationship, no matter your beliefs, if a persons does no communicate with you, you can never understand what that person feels or think. Communication comes in forms and talking is just one way we can share experiences with each other if we are to grow together or have fun. So, let's talk about anything.