Question
What is the best way to break up with someone in a healthy way?
43 Answers
Last Updated: 11/19/2019 at 1:43pm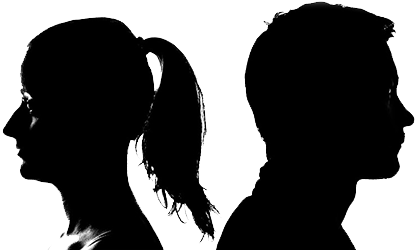 Moderated by
Licensed Professional Counselor
I know how overwhelming it can feel when you're having a tough time. I offer clients a space that is non-judgemental and empathetic whilst navigating these times together.
Top Rated Answers
Whatever you do, do not hold a grudge during or after a break up. That will turn a civil, healthy breakup, into a chaotic and toxic breakup. It is best suited that you and your loved one try to preserve a sense of respect and friendship. Make the breakup as painless as possible. Try accepting the fact loves come and loves go but one day you'll find the perfect person. Try not to obsess over this one person, it will take a toll on your everyday life. You will become depressed, be swarmed with anxiety, and in general just be sad. Trust me I should know.
Anonymous
December 1st, 2015 6:23am
Talk and express your view on where the relationship is going.Give space and time and be in contact
Best way is to be honest to them. Sit them down and tell them that you want to break up and explain to them on why you want to do so and where you are coming from. Also take the time to listen to your partner and make your partner understand that you know what they are going through but you are doing this for a good reason.
The best way to break up your relationship with some is to first ask them to meet you in person .tell him or her very clearly that why you are breaking up .if your girlfriend or boyfriend ask questions then do answer .be open and discuss all aspects .you don't have to be rough.this situation is also difficult for them .always watch your words .rather then blaming your boyfriend or girlfriend you should tell them the circumstances,situations or conditions because of which this relationship is not working.before breaking up please drop the blame game factor . Never ever brokup on phone or on text .if you clear out all the reasons nd questions put up by your girlfriend or boyfriend then it will not only become easier for you to move on but the other person will also find it easy and justified .
I'm glad to hear that you want to keep positive feelings towards this person. I'm not really here to tell you what to do, but to listen, and in the talking about it you will know better what course of action to take to keep it healthy.
People breaking up often have lots of hard feelings. The person being broken up with does too. Being extra thoughtful, careful and sensitive to this person and considering a time, place and way which shows them care and respect will go far in helping them move on.
Elaborate to them that why you are doing so communicate whatever it is their so that you and the other person doesn't keep strucked in the same place and that person keep thinking that wether it was their fault
We both have our similarities and differences, even if we like some of the same things we are completely different people who want to nothing more but to achieve in our own ways and so far we can't do this while in a relationship. I think it's best for us to separate and focus on our selves as individuals rather than a relationship at this moment
The best way to breakup with someone is to be honest with them . Do it in a private matter and do it personally. Most people are often too scared to confront their partner and it just causes more trouble. Its better to be honest from the moment when you feel that the person you are with isnt the person you want to be in a relationship anymore . You cant accept something you arent happy about because you are scared to confront people
Agree the both of you have flaws or ways that you're both frustratingly intolerable(at times) and you can't handle it anymore. It takes lots of introspection, reflection, self awareness and dedication to change those ways. Keep this in mind if they say that they'll change.
Anonymous
September 10th, 2018 1:08pm
The best way to break up with someone is probably to sit them down, and just genuinely tell them how you feel. dont do it over text message or a phone call. just when you next see them anyway, just discuss your feelings and say what you need to say. you never know they may be feeling the same way too. Although it may be awkward and uncomfortable to do it to their face, it will be in a respectful, healthy way. and if they get mad or upset just be sincere and calm. unfortunately break ups will never be easy but this is my advice for the most respectful, sincere and healthy way.
Breaking up as soon as possible is the healthiest thing you can do to cause as less pain as possible. Leading on your S.O. is only going to hurt him/her in the long run and eventually, you might be blamed for leading him/her on and that can really be a heavy burden to carry. The last thing we want to do is hurt that person. So, breaking up as soon as possible is the best thing you can do for that person. As hard as it might seem and as hurt as they might be, it is better solution when you look into the future.
Rotem
November 19th, 2019 1:43pm
I believe break ups will always be painful if it comes from one side. It really depends if it's a sudden urge to break up or you both have been feeling this way but no one had the guts to do it. Either way, it's important to comfort the person and let them know there's no need to compromise. Let them know that sometimes people change and want different things. Bring up all the good times you had, all the laughs you guys have shared and just let them know they are okay. And it just doesn't fits you anymore :)