Question
Why do I always struggle with blaming myself?
9 Answers
Last Updated: 10/18/2016 at 11:28am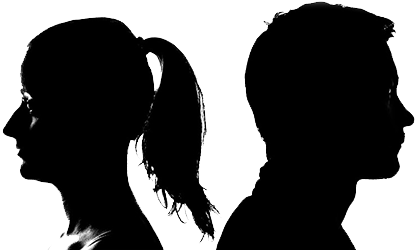 Moderated by
Catherine Davis, I aim to help you to beat your blues and to feel empowered. Fast and effective psychotherapy.
Therapist
Hello. I'm Catherine. I am a psychotherapist. It's my aim to help you beat your blues and to feel empowered.
Top Rated Answers
That's probably because you think that you are bad. But that's not true. You are a good person. More than half of the times, its not our mistake (and this is a fact). But we end up blaming ourselves even though we know that blaming doesn't help. To overcome a bad situation one needs to make efforts to rectify the mistake done by you or someone else. Blaming doesn't solve problems; efforts do.
Anonymous
March 5th, 2015 11:05pm
Because sometimes we are sensitive and we want to help everyone . Sometimes it's easier to blame ourself for something that we are not responsible. But we need to take some distance and the strength to leave the problems our the struggles to other. But we can always listen.
Anonymous
April 20th, 2015 3:33am
As humans we are naturally self-centered beings. We have a tendency to pay extreme attention to ourselves and how we react with our environment. Because of this we feel as though we have an influence on all that is around us. We believe that we are the cause to all that happens because we do not know how to accept that some things just happen, whether or not there is someone or something to blames. Once we get into this pattern of blaming ourselves for events that happen, it gets harder to accept the fact that we are not to blame.
Anonymous
May 4th, 2015 11:41pm
This is a problem that a lot of people deal with, and for a variety of reasons. Sometimes, it's a self-confidence issue; we don't think we're ever good enough, so why -wouldn't- it be our fault? Other times, it's due to outside, situational factors, like chronic stress or disease, or even guilt for past wrong-doings. Ask yourself this question-- you can answer it much better than anyone else ever could.
Anonymous
June 18th, 2015 4:21am
It could be from self esteem or that you hurt easily on some things more then others. I tend to do it to. Be extra confident if you can.
Anonymous
October 27th, 2015 10:03pm
Because I know that I could have done better and I deserve better! When I avoid a chance, I take it as a sign of not being able to improve myself.
Because we always wan't to be someone else. Be yourself , Everyone else is taken. and Original is worth more that a copy , Stop hating yourself for everything you aren't and start loving yourself for everything you are.. Positive thoughts always ! :)
Instead of blaming yourself, use your energy for something positive instead. Maybe like how to solve the issues that is faced or what you can learn from your mistakes instead.
Anonymous
October 18th, 2016 11:28am
Perhaps blaming yourself is a sign of low self-esteem and maybe a lack of self-confidence. You need to understand that everyone makes mistakes, and it's okay! :) You should really work on your personalized growth path, and soon, you'll be on the path of happiness! :)