Question
Why do people always seem to choose others over me in the end?
10 Answers
Last Updated: 10/13/2020 at 3:45am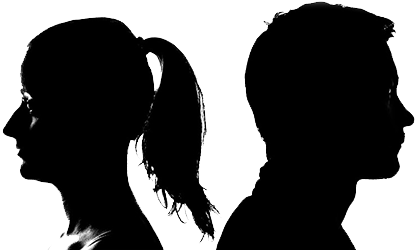 Moderated by
Psychologist
I have over 8 years of clinical experience, specialize in anxiety, and am passionate about my work. My approach is collaborative, empathic, supportive, and goal-oriented.
Top Rated Answers
Anonymous
August 8th, 2017 10:19pm
It's the same way you always choose certain meal from the menue over the other things for example. That doesn't make the other food not worth choosing, it's just a matter of time until someone who like it would come and give it an order. We're different and that what makes us unique, and people choose things according to their needs, when something matches your need you choose it. That's how life goes and so there'll come a time when you match someone's needs who would surely choose you and until then you shouldn't compare your self to others. You're worth and unique in your own way
If it seems like others are constantly being chose over you, it's because those people were never meant to be in your life. They may have caused a bigger problem for you in the end than they were worth. Take the to appreciate the people you do have in your life and love yourself. When you practice self-love, everything else falls into place.
Anonymous
July 9th, 2018 7:27pm
Honestly because sometimes people just don't realise what they are loosing and that's you a precious gem.
Sometimes it may feel like other are chosen before you, I believe we all fell that way sometimes but perhaps they are getting chosen for what is right or suited to them. Your time will come where you are chosen for something special.
If this is the case, then the people do not deserve you anyway, you are better than that and deserve more.
Because you are not as high value as others. Whatever the subject is, what people only is the basic needs: money, sex, fame. Just based on the basic needs, you can figure it out of what aspect you have to improve yourself.
There might be a right person waiting for u ahead... so keep ur fingers crossed and wait for the right time to come sweethrt...
As I have not walked a day in your shoes, I am not able to give you any specific advice. Well, here are few tips. And it is upon you to if you choose to use this or not. 1. Take suggestion from people who surround you.( well you are doing it right now). 2. Find a way out, you know what is best for you. 3. Try to control AT( called Automatic Thought). Google and see what is it. ( If you have already tried it then, make an appointment with a therapist. ) and if you have a therapist and it is not working for you then find another one. I think i cover all of the stuff.
Because they may not get good vibes when you are around or you are not on the same wave link as in you are into different things.
the way life works out, you cant choose or controll other peoples emotions you just have to hope for the best and wish everything works out the way you want it to. and if it doesnt you cant beat yourself up about it because it just means that person and the relationship you had with that person just wasnt meant to be. just keep a positive mindset and put one foot in front of the other every day, keep moving forward and love everything about life. even if your alone. learning to be happy alone is the most powerful thing you can learn.