Question
How can you overcome a feeling of inferiority/shame around those who may have bullied you in the past?
9 Answers
Last Updated: 08/26/2019 at 11:23pm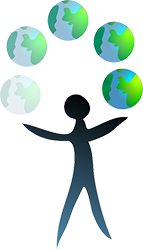 Moderated by
Marriage & Family Therapist
I work with clients of diverse backgrounds on a multitude of concerns. My approach is, at times, directive, yet always curious, nonjudgmental, collaborative, and validating.
Top Rated Answers
Anonymous
February 17th, 2015 12:39am
Growing up, I was often bullied. I overcame a feeling of inferiority/ shame around my past bullies by realizing that they are just words that cannot hurt me. I know myself better than anyone else and I know who I am. I also know that a person who says hurtful things to others is often hurting inside too, whether or not they will admit it. I know they are no better or worse than I am because they are only human too. My skin toughened up and words never get to me anymore.
Anonymous
April 30th, 2015 10:31am
I understand...you could talk to them like nothing ever happened...or just ignore them. It's all upto you,your decision is what matters.
You shouldnt have to feel shame when around the people that bullied you in the past, they should feel the shame. Its hard but you have to hold your head up high, because you shouldnt have to feel any shame.
Anonymous
May 27th, 2015 12:33pm
Find yourself someone, lots of people, or something that makes you happy. Surround yourself with happiness, and don't let yourself be negative. Don't allow yourself to keep thinking about him/her, think about the happiness you're/you're trying to surround yourself with :) And remember, never give in & never back down.
Being able to accept the idea that their words don't have any power over you is the biggest step. Sometimes talking with a counselor and the bully in a group conversation can help you evaluate and communicate your feelings.
Remember that you overcame that obstacle they set! You are their peer, and you are no greater or worse, same goes for them.
Anonymous
November 2nd, 2015 12:49am
Realizing that you are better and have more courage than them all together. Realizing that what you do will always make them mad because they wish they could do the same.
Have a good set of positive friends around you and don't focus on the people who bullied you. In other words just focus on doing good things for yourself.
Anonymous
August 26th, 2019 11:23pm
Maybe they bullied you before, but never feel inferior since you are defined as much more than what they bullied you for. Rise above their level by being confident no matter what. It is a skill it takes to show others that you are not inferior. You shouldn't let one negative person bully you into thinking that you are worthless. In reality, you are worth so much more than that. Do not cower, or feel inferior in their prescence. If you be confident and act undisturbed, they might think differently about you, and regret ever repeating you thar way.