Question
How do I overcome the fear of being near my bully?
16 Answers
Last Updated: 08/18/2020 at 10:15pm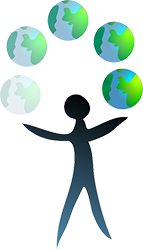 Moderated by
Clinical Social Work/Therapist
Strengths-based, solution-focused therapist focusing on helping clients find life balance and navigating down their own path leading towards overall well-being.
Top Rated Answers
Well, you know, sometimes we fear people because we're afraid of what we think that they can do to us, but hey, they're nothing but another person in this big, big world. They will be around you for some years, it's true, but they don't have any right over you! If you fear them, you are giving them power over you. Do not fear the bully (don't call him/her YOUR bully), you have a lot of people in your favour, I'm pretty sure that he/she has a lot more to fear if he try to touch you. You are NOT alone. And you are strong! Fuck bullies!
You hold your head up, walk as if you own the place and show the 'bully' that what he or she says means nothing. They'll burn by this and well, your fear will be all gone too.
Be brave and be cool. Don't let the bullies take control of you. You live for your life. Your life is yours. Be good person, don't need to think about the people who don't like you. Do whatever you want, don't let them steal your happiness. Speak up. Show that you're a strong person. Be hopeful.
It's hard to face your fears, in this case your bully. However, the more you face this person, the easier it gets. Force yourself to keep your head high, your shoulders back and walk right on by like you couldn't care less. The more you do it, the easier it gets.
Your bully is no doubt a typical bully. A person who's been through, and possibly still going through, some rough stuff of their own. I once had the same problem. Infact it was almost like being in the mean girl movie. One minute we're friends and the next we grew apart and she became my bully. She was the popular one and I hung out with the alternative kids (Goths, neds, smarts etc...) Anyway my point is I learned to stand up to her because I realised just how weak she was in the end. I didn't bully her back but I made sure she knew she'd never make me feel weak and less than human ever again. Soon she backed off, and I was told several years later that her mother slept around and took drugs etc... So really you never know what's going on in the other persons life. Noone has the right to make anyone else feel inferior, but all you do is ignore them and walk away. Eventually they'll give up. Just be patient :) Good luck
Anonymous
December 28th, 2015 12:58pm
Think of the bully as a regular person and try to ignore the bully as hard as you can and make sure that if the bully talks to you, get up and go somewhere else to avoid bad words from them
Anonymous
June 6th, 2016 10:00pm
Remind yourself that you deserve something better than that and make sure you have the gut to stand against his/her stupidity.
Anonymous
August 29th, 2015 11:39pm
i came over my bullying by letting the people who love and care for me all you need to do is talk to people and the people who love you and care for you let them in and help you
You have to be true to who you are, and be confident in yourself. Prove that you are happy with where and who you are
Anonymous
July 9th, 2018 2:59pm
Find a friend or mentor to come with you near the bully. Stand up for yourself when facing them. Remember to be strong you lovely person.
bullies are scary. no doubt. if you want to overcome this fear then you might as well stand up against that bully and make sure that person no longer bullies you. this is the best thing you can do.
Be strong. Beleive that you are much bigger, better, and stronger than them. Take friends with you near them.
pretend he doesnt exist and think hes a simple human just like you, ignoring negativity helps with the healing proocess
Anonymous
March 19th, 2018 1:21am
You can overcome it by seeking help from an adult, your peer or even with guides on any site you come across.
Anonymous
May 28th, 2018 5:31am
Overcome it by reminding yourself they are not above you in any way and that you have the strength to live your life to the fullest.
This is a really tough question to answer without more context. From my personal experience, I would say make sure you have someone to speak to about this, and make sure you have those around you to provide support. After a while, you will learn to become stronger and rely on those around you to stop being fearful of the bully. However, I also must say this: At the end of the day, it is all about you and your perception of the fear of this bully. This is a hurdle that you yourself must get over - no amount of outside/external support can help you through what is going on in your mind.