Question
What should I do if everyone takes the side of the person bullying me and leaves me feeling so alone?
11 Answers
Last Updated: 04/18/2017 at 3:51pm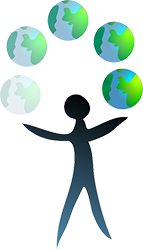 Moderated by
Christie Belle, Master of Arts in Marriage and Family Therapy
Counselor
I am a U.S. Air Force veteran and a ex-Army spouse. I am a divorced mother of two teenage boys, my youngest son has a diagnosis of autism, which I am very passionate about.
Top Rated Answers
It is really important that you know that what the person does is not okay. YOU decide whether how they behave does feel too much for you and no one else. Also you have the right to express your emotions towards them like: You saying x when we where at x made me feel uncomfortable and I don't want you to ever talk to me like this again. It is important to find a contact of support. In this case this can be a teacher or your parents or also organizations that help you.
Anonymous
March 31st, 2015 4:15pm
You're not alone :) you're so strong ... You just remain alone and through your good works show them the best possible things you can do ;)
Anonymous
May 11th, 2015 7:44pm
Standing up for yourself and what you believe in is always important. If you are standing up for yourself because you are right about something, stand your ground. Soon enough they will see where their fault is.
Dovah
May 27th, 2015 6:21pm
Reach out to those close to you, any friends you have and any family. Understand it's not your fault and explain the situation to those who you can.
Question those people in your life, if they are siding with the person bullying you - are they 'real friends'? Maybe you could let them know that you don't appreciate that they do this and that they recognise this when next in that social context. If they don't want to, you owe it to yourself to find supportive and loving friends. No one deserves to be bullied ever!!
Anonymous
December 29th, 2015 2:08am
Rise above it. Never let the bully see how much they are affecting you, that's the trigger point for them
Anonymous
March 15th, 2016 6:28am
Ask someone on this site for some help. I'm sure they can provide a lot of advice. This community is really great.
Anonymous
April 12th, 2016 10:22pm
I'm in a situation similar to this. What I would suggest doing is finding solace in those who love you unconditionally and having them be your strong support system. Family would be a great source. Tell them what is going on and let them guide you through this.
Anonymous
July 5th, 2016 12:04pm
Try to find new, trustworthy people who will take your side. Remember that you can always be helped through 7 Cups, there are people out there that care about you.
Anonymous
July 6th, 2016 12:27am
The people who leave your side were never the ones who were true, real. Find a trusted adult or person who will trust you.
Anonymous
April 18th, 2017 3:51pm
tell someone and stay positive, try and ignore and block out any interaction those on the bully's side tries to have with you. surround yourself with people who care about you or hang around with new people. most of all be confident.