Question
what's the best way to act upon and help sexual abuse or bullying?
12 Answers
Last Updated: 03/12/2018 at 4:58pm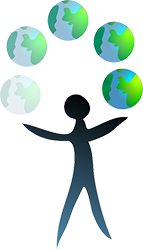 Moderated by
Art Therapist
I believe that being aware of who a person is, will help to make the life better. I help children, adolesences, adults and parents for understanding themselves
Top Rated Answers
do not be afraid to tell someone right away. these actions are not acceptable and should be reported immediately
Speak out. Don't be scared just speak out with you parents and loved ones. They are the one who will help you out this and share with others so that society becomes aware.
I think the best way is to firstly report the abuse to a trusted adult like a teacher , parent etc. Then go to the hospital for help with either so that you know you are okay. And if possible do go and see a psychologist or talk to someone about it.
Tell the proper authorities these include but are not limited to parents, teachers, principals, police,or trusted friends/neighbors.
Let the person know that you are there for them and that you are willing to give your support without becoming too overbearing.
To go to the police or someone you can trust straight away. You shouldn't have to live with feeling unsafe where you are.
Maxen
November 3rd, 2015 8:58pm
Acknowledge but don't patronize. Don't scale the situation, if you want to live with these things you have to accept and ultimately be fine with them.
Anonymous
December 29th, 2015 2:15am
Talk to someone you trust. Someone you know will be on your side and believe you. Have them support you
The best way to act upon and help sexual abuse and/or bullying is to first talk to someone about it. Another person, particularly someone who has gone through the same thing can help you to better understand how to handle the situation or overcome it entirely. Confronting your bullies can be tough. You never have to do it alone. Always know that it is not your fault and you should never blame yourself for what has happened.
To let them know you care and talk to them as you would a friend. Let them know that you will be there for them if they need anything. Do also find resources pertaining to the subject and see if there even is a hotline number.
I feel like the best way to act on bullying and sexual assult is by telling someone dont wait!!!!!!!
Anonymous
March 12th, 2018 4:58pm
The best way to act upon someone who is being a victim in sexual abuse or bullying is instead of being a by standing and watching the scene happen be the one to act and stop the situation from continuing, talk it out with someone and find necessary solutions to help or even determining serious consequence one should face.