Question
I get crippling headaches. What can I do?
1 Answers
Last Updated: 03/26/2021 at 8:59pm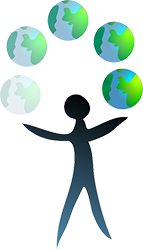 Moderated by
Marriage & Family Therapist
I assist adults and couples in CA experiencing relationship challenges and interpersonal struggles including anxiety, depression, and a myriad of other life challenges.
Top Rated Answers
See a neurologist that is a HEADACHE SPECIALIST. Any general neurologist will treat headaches, but you want to find one that is a headache specialist, or they will quickly run out of options to treat your headaches, which can be a lengthy process of trial and error. There are many headache types, and we all respond differently to the many, many options for headache treatment. So you want to work with a headache specialist who is on top of developments in headache medicine and won't give up on you when the first few things they try don't pan out, which they may not. The good news is their ARE a lot of treatment options. Stay open-minded and optimistic. Give the medicines a chance to work and you are likely to find some tools that will help you weather your headaches and make your life more livable.