Question
Is there anyway to remove all of your sexual desire?
35 Answers
Last Updated: 06/18/2020 at 8:19am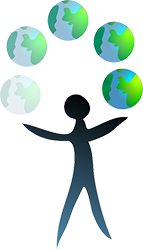 Moderated by
Drug & Alcohol Counselor
Experienced in understanding how emotions and feelings affect our lifes in every aspect of interacting, not just with others, but how we process those emotions. I can help you
Top Rated Answers
Anonymous
December 30th, 2018 2:05am
Sexual desire is a complex and natural part of life. While it is not usually possible to extinguish it, you can practice good sexual health to help manage it. Things like practicing good sexual health or limiting exposure to sexually explicit materials might help limit when you feel this desire. If you are experiencing distress linked to your sexual desire, it might be best to seek professional help to figure out why this is, and how best to navigate coping strategies. Desires are natura and normal, and there is nothing wrong with experiencing them, even if it feels that way sometimes.
No, unless you are asexual, I do not believe there is a way to do this. Most of us are sexual beings, and if we have sexual desire, I don't think there is a way to completely eradicate it. It can be controlled however, and if you feel that your sexual desires impedes on your life, work, or relationships with others, there is help for that. I would suggest looking in your area for a good psychologist or therapist who has experience in this area, and has good reviews and insight to offer. I hope you are able to resolve any problems you may have!
Anonymous
February 21st, 2020 2:28pm
There are a lot of great books and references to look into this topic that touch on it in a variety of ways, depending on what angle you'd prefer to go about exploring it. :) In my experience and research, I personally don't know that our sexual desire can be removed, per say, but after having studied and doing my own personal research and experiments in commitments to abstinence, I do feel our desire nature can be transformed and utilized to do a great many things that extend beyond sexual gratification. This is a great question, and I'm really happy that people are interested in exploring their desire nature and understanding it better.
Sexual desires can be considered as like any other needs.Its more power full and energetic as it can lead to giving birth to life. So removing all is not a good choice. Its like asking can we remove our hunger. Food is a need but there can be food for the hunger and food taken to gratify the senses. First one is need satisfaction second one is greed satisfaction. Like law of conservation of energy we can not destroy the energy we can not remove all desires but can transform into creative works.As its an infinite source of energy instead of getting along with the desires transform it into love for nature, love to human kind. Get into art games etc. you can get away from the desires controlling you. Have good friends. Engage in social activities. Empty cup catches dust fast so don't remove fill it with good tea. Best wishes
Yes it comes by consistence approach. What happens in sexual desire is all our focus or energy gets accumulated towards the sexual thoughts. So we must find some alternate source that has equal or more impactful than sexual areas on us. One of the effective area is spirituality. When you comes to know about the concepts of spirituality, how to use energies and our precious fluids in right way just help us to realise the truth. So as a first step you can get some books on spirituality. Autobiography of yogi is one of them which will impact us strongly. You might get desires in between all you need to be aware is it takes time and effort to overcome the desires. Also it's better to have some look on food. Excessive salty, oily, spicy foods, onions will increase the sexual desires. Avoiding meat also helps us in achieving the better command on our desires