Question
What accommodations should I get at university for Ehlers-Danlos Syndrome?
8 Answers
Last Updated: 11/18/2016 at 1:16pm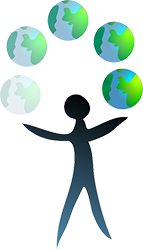 Moderated by
Raifiel Cyril, Masters in Applied Psychology
Counselor
Everyone needs a little support from time to time to take the next step. I am here to listen and help you achieve what your heart desires.
Top Rated Answers
At university, accommodations for Ehlers-Danlos Syndrome will depend on the severity of the Syndrome. First, I would consult the university to see what accommodations they offer, and what they recommend for you. You could as well speak to a close friend about this issue, as well, since they know your issue best.
As there are different types of EDS it's hard to answer. If you call the uni accommodations they'll be able to give the the right advice on where to go, safe bet is if you were to go into blocks to be somewhere were if anything bad happened you can be rushed out, or even student housing is a good place too as you'll be in a house in which you could be sharing anything from 2 - 4 other people than yourself and have your own room too and not only do you have people around but it'll feel more homely too
"One of the most courageous things you can do is identify yourself, know who you are, what you believe in and where you want to go." — Sheila Murray Bethel
Katie1
February 9th, 2016 10:45am
I'm not sure about the answer on this one as I don't really know your circumstance and everyone's EDS is so different. What I would suggest is checking in with the university counsellors/medical team etc. (all called different things at different uni's). They are usually free and offer in person and phone consultations. They might be the best people to learn about your current circumstances and sort out with you what would be a great fit. Sounds like an exciting time! Good luck with everything, from a fellow EDSer :)
Sadly EDS Is a very multi layered condition and it effects everyone in different ways, some may be able to run a marathon with EDS while others may be confined to a wheelchair. It entirely depends on you. I would look at what help you needed through your previous education and explain this to the university. Also be prepared for your condition and it's effects to change constantly while you are at university as different years and weeks may be easier than others. Ultimately maybe write a journal of the things you find challenging and see how you can tackle each individual issue. (I have Type III EDS)
Anonymous
June 2nd, 2015 1:48am
It's likely they'll offer you support in the form of assistance getting to classes, people to carry heavy textbooks and items for you. The ability to store heavy items you'll repeatedly need in the classrooms and other emotional support also. Please check with the university, but I'm confident they'll arrange everything physically possible for you to feel safe, and inherently welcome.
carpeted areas are preferable to slippery floors...avoiding use of stairs in favor of elevators, evaluation by occupational therapist of appropriate seating. when there is mild hypermobility of joints some physical exercise with other students may be considered, but this is dependent on the level of effect of the disorder on the child (according to ehlers-danlos foundation). †
I know that you can have excessive absences excused and priority registration so that you can schedule classes where and when you need them.