Question
What will my future look like?
11 Answers
Last Updated: 06/26/2018 at 4:24pm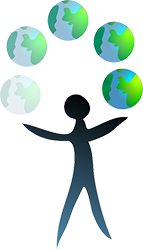 Moderated by
Marriage & Family Therapist
Feeling depressed or anxious can be so overwhelming. I want to help you feel better and be able to enjoy life. You are not alone and you deserve emotional support.
Top Rated Answers
Anonymous
March 11th, 2015 5:12am
Your future can look like whatever you want it to look like. You can shape your life depending on your mindset and how you choose to live it.
that depends on how you are doing right now. yes. RIGHT NOW. so how do you think will it turn out to be?
That is a question that makes us all curious and anxious at the same time. Maybe a better question could be, if I knew what my future looks like, will I change anything from what I'm doing?
No one knows what the future has for us. So maybe just living day to day is enough to start moving towards the future. Where do you see yourself in the future?
Why think about the future ? What you do right now at this moment will be the frame of your future. For now, just live in the present .
The best way to predict it is to create it ! It depends on what you do in the present.
Nobody knows what the future has for you, I would live day to day, staying positive and preparing for the future! You never know what it will hold! And it's best to stay prepared :)
I think that nobody can predict the future, but I think life is well made, so whatever it's gonna happen to you in the future, it's gonna be for a reason and you will grow from that, whether it's a positive thing or not :)
The most important aspect of my future is happiness.I'm not sure where I will land but I hope I'll be happy and have peace of mind.
I don't think anyone has a guarantee, a for sure response to that. Think many/most of us would like to know too. Your doctor might give you some insight, but he is giving an educated guess. There are so many variables that can influence that. I guess what I am saying, is cherish the day. make the most out of every day. Take time to smell the flowers and tell those around you how important they are. Tomorrow is not a known thing for any of us. Wishing you the best in your journey.
Well since most of us don't have that lovely crystal ball in our hand. LOL it is what you make of it.