Question
How can I track the hours that I have volunteered here at 7 Cups?
3 Answers
Last Updated: 11/18/2020 at 12:51am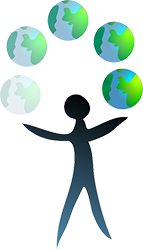 Moderated by
Psychologist
I work with youth and young adults to help them improve depressive symptoms and self-esteem as well as effectively address family, relationship and peer conflicts.
Top Rated Answers
Anonymous
November 18th, 2020 12:51am
I believe 7 cups shows the number of chat hours you have completed rather than the number of hours you volunteered as most listeners spend most of their time in the chat rooms. If you click on my on "My Path" and then click on "Training & Certifications" it should take you to a page with a list of courses. If you then click on the "Certification" tab, then you should be able to find the number of hours you have volunteered for, as it should be under the chat hours tab. I hope this helps and I wish you luck on your listener journey.
Most professors are using the honor code with this, so I would reach out to your professor and ask how can you log your hours on 7 cups. If this is for virtual service hours, reach out to your professor via email to see how they would like this to be turned in. Some may want to see how many people you have helped or may just want you to use the honor code system and log how many hours you have placed in so far for helping others. I hope this helps and good luck to you this term
You could use you phone's time tracking abilities or make a paper record of how much time you spend on 7 Cups. If it was me, I would try to screenshot my profile page saying how many chats I have had and use that as evidence to back up what I was saying. If it's allowed, I'd also log how long I spent talking with each individual person and how that conversation went, what was good about it and what could be better about it, especially if you're new. What are you wanting to track your volunteering hours for, can I ask?