Question
Is there a sexuality where you're physically attracted, to an extent, to the same sex but always picture yourself in a relationship with the opposite sex?
2 Answers
Last Updated: 12/16/2019 at 2:30am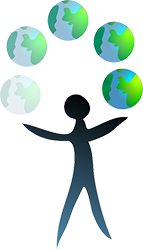 Moderated by
Christie Belle, Master of Arts in Marriage and Family Therapy
Counselor
I am a U.S. Air Force veteran and a ex-Army spouse. I am a divorced mother of two teenage boys, my youngest son has a diagnosis of autism, which I am very passionate about.
Top Rated Answers
One thing that comes to mind is just the general difference between sexual attraction and romantic attraction. For example, if a woman is physically attracted to women but imagines her long-term future with a man, it's possible she is homosexual and hetero-romantic. Or, she may be bisexual with different preferences for each gender. There are many different combinations. They say there are as many sexualities as there are people, because everyone is going to have a unique set of features. If you're wanting a certain label, just try out what is comfortable to you, if you want to combine these feelings under one such as bisexual/pansexual, or if you want to divide it between your physical attraction and romantic attraction (which can overlap or be completely different)
Aayla
-
Expert in Coming out
December 16th, 2019 2:30am
Maybe it depends on a divergence between sexual and romantic orientations. These two orientation often coincide, but not always. One can be hetero/homo/bi...sexual and hetero/homo/bi...romantic, and any combination of the two orientations is possible. So you might be, for example, an heteroromantic bisexual. However, your orientation is simply what you feel you are, so whatever label you decide that feels the most like you (or no label at all) is what defines you.