Question
How can I help people in other countries?
107 Answers
Last Updated: 01/30/2018 at 1:42pm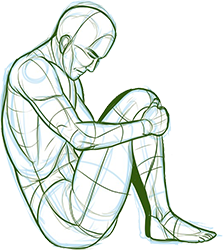 Moderated by
Licensed Professional Counselor
Emotional challenges take a toll on who we are and can limit us from being our best. My desire is to help all clients experience freedom from emotional bondage.
Top Rated Answers
I speak a little french. I"m 45 and have some life experience, a degree from VA Tech. I can use google translate.
Anonymous
November 26th, 2015 4:41am
Send them love, hope and health. Ensure they feel loved just as much as anyone else. We all have our own struggles.
Being involved in the global community is an awesome thing. Getting involved with organizations that function on a global scale and align with your beliefs is a way to help people in other countries. Doing health kit drives, food drives, or raising money in some way are common ways people support such global organizations and people in other countries.
It is always best to lend a listening ear. Show great amounts of empathy. You never know the difference of what is and isn't appropriate in different countries, so let them lead the conversation.
Anonymous
November 27th, 2015 5:30pm
Simply being there for someone can help more than you know! It is always nice to have someone to talk to.
Refer them to a listener who speaks their language, knows their culture, which will enable them to talk about their problems more openly and express themselves accordingly.
Participating in activities in your community that can help others near and far. Check local places.
7cups is the best way to do it :) you're able to help people from all around the world and feel like you're doing an amazing job!
lizzle
November 30th, 2015 3:34am
You can help by finding organization or self funding website, and putting proper research into where the money actually gets spent and ends up, because alot of organizations don't spend money properly and it can seem hopeless.
I can help people in other countries by offering them support and a listening ear that will listen to what they want to talk about.
By learning to see their difficulties while accepting the cultural differences that they and I have.
The same way that you would normally! The only thing I could see being the problem is maybe a language barrier!
Anonymous
December 6th, 2015 12:03am
You can connect to people with different cultures and teach other things, and learn from eachother. In this way, the world will get more connected and, hopefully, people will understand eachother and eachother's morals in a better way
Reach out! Just because you originate from seperate places, does not mean you cannot help each other. We are all still human fighting daily battles.
Anonymous
March 14th, 2016 2:57am
You can help people in other countries ex: Africa you could travel they and find a way to make a huge difference in their community as well.
Try to donate money to charities that help people get food/ or homeless in other countries it good to help people that need help!! :)
Anonymous
March 27th, 2017 2:13am
It depends on what you wanted to do. There are always charities and donations you can make, or raise awareness for foundations helping others, or raising awareness of issues they face