Question
I decided to stop taking prozac, its been months since I've taken it and now I am feeling lower than ever. Can I just start taking them again? I have a half empty bottle, can I use that?
3 Answers
Last Updated: 06/18/2018 at 4:42pm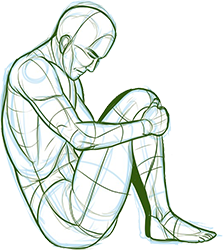 Moderated by
Licensed Professional Counselor
There are many times in our lives when we could use an ear to listen and help us through the things that we are struggling with. I can do that.
Top Rated Answers
Emmur
April 30th, 2018 11:42am
First - I'm assuming that you were able to get the prescription because you have a psychiatrist. Did you notify your psychiatrist that you were going off prozac? If not, I think the first thing to do is call them and discuss what to do next. If you did talk about going off Prozac with your doctor, I would suggest calling them and discussing how you feel and why you want to continue taking the medication. If you are taking the medication without the consult of a psychiatrist, it really would be absolutely best if you reached out to someone, but if you have to, it's best to ween yourself onto a medication after you've stopped it. You can't just jump right back into things otherwise you can really hurt your body. Good luck, and I hope you feel better soon. c:
When deciding to stop an antidepressant, it's important to taper off your dosage under the supervision of a psychiatrist or physician. Ideally, you should talk to your doctor before beginning to take prozac again.
Anonymous
June 18th, 2018 4:42pm
I don't know anything about prozac, but would always consult a doctor before stopping or starting a medication.