Question
I need help. Can I find this on 7 Cups of Tea?
154 Answers
Last Updated: 06/01/2020 at 7:30pm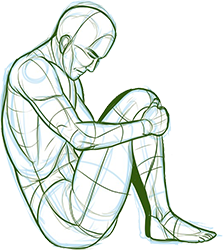 Moderated by
Pre-Licensed Professional
I help guide clients to create positive change in a non-judgmental and supportive atmosphere.
Top Rated Answers
Yes and no. It depends on what type of help you are looking for. Here we try to support people at an emotional level. Anyone who wants to talk about whatever is on their mind can quickly reach out to a trained, compassionate listener through our network. We have hundreds of listeners who come from all walks of life and have diverse experiences.
Definitely! I read the 7 cup for the searching soul before I actually joined the site and I must admit it has helped me a lot. Speaking with someone that knows what your experiencing or is experiencing what you are is breathtaking. Genuine people who care and want to help. I wish I had access to this site years ago.
Anonymous
October 8th, 2019 12:06am
Yes, you can. here on 7cups, we are a strong unit that works together for a better society. Our listeners take their time and help you work through the issue you may be dealing with. Now, not all listeners can help with a problem you may be facing, sometimes they may need to refer you to someone else, just to ensure you are getting the best help we can provide! 7cups helped me in a dark time, I made some mistakes but they cared and listened to me, and helped me work through it. thank you for giving us faith.
Anonymous
June 1st, 2020 7:30pm
On 7 cups, there is support for many challenges that people face. As a community, 7 cups' endeavor is to help those of us who need someone to talk to. It is anonymous and you are free to express your concerns and find support. Listeners are available to talk to anyone who wants someone to talk to during their time of growth. There is written material on the 7 cups' website that can inform you about many sources and coping strategies. People who may face stress of a variety of different categories such as family issues, work tension, relationships, breakups, bullying, addictions, and more. These categories are discussed in 7 cups with understanding and kindness in groups or one on one. You may also join to help others as well.