Question
If I was gone would anyone notice?
33 Answers
Last Updated: 10/19/2020 at 7:56pm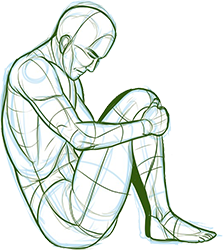 Moderated by
Marriage & Family Therapist
I work with clients of diverse backgrounds on a multitude of concerns. My approach is, at times, directive, yet always curious, nonjudgmental, collaborative, and validating.
Top Rated Answers
Yes, lots would notice and you'd be surprised who would notice. Everyone makes an impact on people's lives and we don't even realise it
I like to remind people that the impact they have on the world is MUCH larger than they think it is. The people they interact with, families, friends, acquaintances, co-workers, etc. all have learned many things from them. Each person has a much bigger impact, and has helped more people than they even realize! :)
In my experience, I always know that people would notice - but I don't care. I think of my brother, and it grounds me again. He is always there in my mind, making sure I don't do anything stupid. Sometimes it feels like the world is against me, but I know that it's only my mind, and there's so much more to life that I haven't discovered yet. Maybe tomorrow will be the best day of my life, maybe the next day will. I don't know what's coming, but I do know that - even though sometimes I don't want to see it - tomorrow will be a better day. Tomorrow will come.