Question
Suicide Chat Room: What are good resources for people who want this?
97 Answers
Last Updated: 01/05/2016 at 11:23pm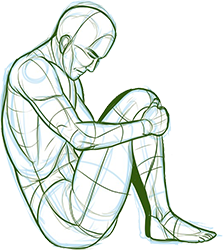 Moderated by
Lisa Meighan, BSc Psychology (Honours)
Counselor
Hello, I am Lisa and I work in a person-centred approach mixed with cognitive behavioural therapy. I believe we all have the potential to be the best we can be.
Top Rated Answers
Anonymous
November 28th, 2015 4:30pm
School Counselors, teachers, pastors, youth mentors, suicide hotline and safety networks, parents etc.
Check out http://suicide.org/international-suicide-hotlines.html to discover nearby and/or online help that are available!
A list of local crisis centers, phone numbers for crisis centers and a detailed description of what a crisis center is and how it helps in order to decrease the stigma of mental illness and encouragement to ask for help because it's okay to do so. We all need saving sometimes.
Anonymous
December 2nd, 2015 5:47pm
If members are suicidal please refer them to: 1-800-273-8255 or www.suicide.org International suicide hotline & Resources: suicide.org/international-suicide-hotlines.html
people can come here for support if they are having suicide thoughts they can talk to other people that can help them
Anonymous
December 4th, 2015 3:18am
Give as much support as you can while immediately referring them to the Suicide hotline that is given to all of us by 7cupsoftea.
Anonymous
December 5th, 2015 6:35pm
Good resources are sites and hotlines where the people can call immidantky and where they get professional help.