Question
Will there be a point that I can start to use my experiance to think constructively about my future?
5 Answers
Last Updated: 04/10/2018 at 4:48pm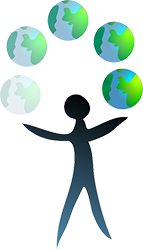 Moderated by
Licensed Professional Counselor
Psychotherapy I provide is based on a dialog and your active intention to look for a solution with the therapist's assistance
Top Rated Answers
Yes. Experience teaches us valuable information to keep us safe from harm and to help us help others
Anonymous
April 7th, 2015 1:57pm
There will be a point in time when you can start to use your experiences constructively but it is all up to your willingness to let go of the bad and focus on the good.
Anonymous -
Expert in Disabilities
May 5th, 2015 11:17am
Yes. That point is right now. A baby learns via experience that if they cry, they will get their wet diaper changed. If you think about it, a ridiculous amount of your judgement comes from your past. So absolutely your experience feeds your future.
Thats what I'm doing, from being bullied, sexually assaulted and from having family issues I've been able to come back and be a stronger persona and have now come on here to work on helping others know that they have support. Keep pushing because one day you'll help many!
Anonymous
April 10th, 2018 4:48pm
There can be a point where you can start to use your experience to shape constructively about your future like if something didn't go as well as you planned you can shape to becoming better than how it is now.