Question
I'm 16, and my parents mentally abuse me, constantly insulting me, restricting my time with other friends and family. My grandparents are willing to take me in, but what can I do? Can my parents sue m
2 Answers
Last Updated: 07/20/2020 at 1:53am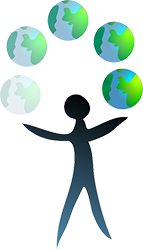 Moderated by
Art Therapist
Life can be messy. Sometimes you need a little support to make your way through it. I love to help guide people through their challenges & to find the beauty in our messes.
Top Rated Answers
Your best bet would be to go live with your grandparents. At 16 years old, you have the the right to choose where you want to live.
No, they cannot sue you for leaving, you grandparents would have to fight for custody of you in court. You can tell the court what you want because you are 16 and have your own opinions on where you wanna live. You are not going to get sued, the worst that could happen is that your grandparents don't win and you don't get to leave. It is messed up that they restrict time with your friends and family, and that kind of interaction is needed for a normal teenager. You have your own opinions and they should be heard, children aren't robots. Well... with that I hope you figure it out!
Related Questions: I'm 16, and my parents mentally abuse me, constantly insulting me, restricting my time with other friends and family. My grandparents are willing to take me in, but what can I do? Can my parents sue m