Question
New boyfriend takes out his stress on me. I'm tired of this. Should I leave?
2 Answers
Last Updated: 02/10/2019 at 4:22pm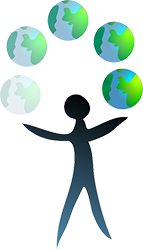 Moderated by
Art Therapist
Life can be messy. Sometimes you need a little support to make your way through it. I love to help guide people through their challenges & to find the beauty in our messes.
Top Rated Answers
Anonymous
February 10th, 2019 4:22pm
The first and foremost thing you must do is sit down and talk with him. Let him know how you really feel about this, let him know what he's doing is hurting you. If you have already done this to no avail, then you would have no other choice than to take measures for the sake of your sanity. There is little chance that this would get better, trust me, I know from experience. It would only get worst and worst before something serious or even fatal happens. Leaving could be hard especially when you love that someone. In this case, a professional might help. You said that you're tired of this, so action must be taken for your interest. If "takes out stress" means beating and controlling behavior, then leaving might be the only option here. If it, however, means verbal abuse, there is a possibility that professional help might stop and prevent this from developing into physical abuse. The decision is ultimately in your hands.
Maybe if you haven't already try and sit down and talk it out with him. If this relationship is important then it's best to try and work on it rather than throw it away. The most important thing about this is that if you aren't happy and he won't stop then you need to do what is best for you.