Question
Where can I find help to deal with my trauma?
15 Answers
Last Updated: 04/16/2018 at 8:22pm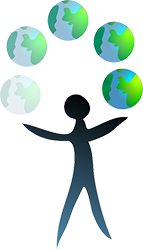 Moderated by
Jackie Dross, M.S. Community Counseling
Counselor
I have a passion for working with people from a non-judgmental, strengths based approach to meet their goals for personal growth.
Top Rated Answers
Depending on the type of trauma there are many resources. There are likely local support groups and centers that can be there to support you.
Anonymous
November 22nd, 2014 11:19am
you can get some help from the listeners at 7 cups of tea. Or you can go and meet a psychiatrist who will help you.
The first step is to be willing to discuss the traumatic events. It is best to seek the hekp of a skilled mental health professional. In addition, you may chat with 7Cups listeners and follow the Trauma guides on here.
Though 7 Cups is a great place to chat with great people who are extremely knowledgeable and compassionate, sometimes we have to go beyond. Go online and type in your city along with what ever you are looking for. Example: "Counselors in Atlanta" or "Psychiatrists in Atlanta"
There are many great resources for trauma, often available with compatibility for health insurance, or lack of funds. Some groups even provide temporary counseling for trauma survivors, free of charge. A great way to begin seeking what program is right for you is to begin with finding organizations near you that specialize in your particular form of trauma. Not only can you find affordable counseling, but they frequently have access to resources for applicable support groups, and programs to help alleviate your situation.
Usually finding a good friend or two to discuss about your experiences is good, but it is best to seek a therapist or someone who is far more inclined and trained to help you sort through your troubles.
Arian
January 7th, 2015 7:50pm
It's always best to seek a professional when dealing with trauma. However, you can also find comfort in talking to a parent or loved one. Sometimes even your friends can give you support until you are able to talk to a professional or a trusted adult.
Anonymous
April 1st, 2015 12:37am
You can most definitely come to us to talk about it to ease your mind off of things but if you want in depth personal care, then seeing a doctor who specializes in this is greatly advised.
There are many resources people can access for help with trauma. There are local mental health organizations or if one prefers, an abundance of resources online. From social media forums to an organization like 7 Cups of Tea to individual websites. No one with trauma has to be alone.
A psychologist, therapist, or group therapy are great for this. The key is having a safe place to open up so that you can safely feel and release the pain and other emotions caused by the trauma. It took a long time but a psychologist worked great for me.
In my experience, one should always turn to their healthcare provider for health related issues and concerns. Its always best to seek professional advice or care from a trained and qualified provider for whatever health related concern you might be dealing with. Whether its physical or emotional, thats the best place to start to putting you on the right path.
There are many options for getting help! You can speak to your doctor and get a referral to see a trained professional such as a therapist! There are support groups that can help aswell. Medication can also help which is why its important to reach out!
Go to your doctor and ask for them to refer you to a specialist in the area of trauma. If feeling suicidal or self damaging, call your countries help hotlines, which can be found in google.
Please look for a professional therapist or counselor that you can talk to about what happened and how to deal with it.
There are many professional consultants on this site and advice on how to find more professionals in the place where you live.