Question
I feel fat even though ive lost the weight?
3 Answers
Last Updated: 07/17/2018 at 6:19pm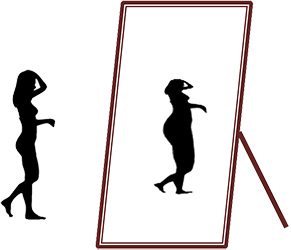 Moderated by
Danielle Johnson, MSED, Community mental Health Counseling, LMHC
Licensed Professional Counselor
Sometime situations and feelings can be so strong that we struggle to function. You are not alone! My practice is flexible and open-minded and tailored to your personal needs.
Top Rated Answers
Anonymous
April 16th, 2018 9:53pm
i used to think i was fat even though i lost 20 pounds. i understand how you fell and what helped me was making a log of how much i lost which all was mad me think i was thin for losing so much weight.
many people do. it's part of the pain. the thing with this disorder is that your negative perceptions about yourself don't automatically go away because your mind is likely in a distorted place. the same distorted place told you to starve and continues to tell you that you aren't good enough even still. part of starting your recovery is going to be reaching out to supportive people. it hurts to be where you are at bit it can get better
Anonymous
July 17th, 2018 6:19pm
Maybe just workout everyday that might help you feel skinnier and eat healthy foods