Question
What struggles did you face to get people to take your disorder seriously? (Eg. Some clinics won't take a patient until they've gone under x weight, even if they've lost 30% mass already because they started 'heavy')
5 Answers
Last Updated: 01/25/2016 at 6:59am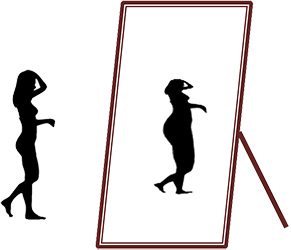 Moderated by
Jackie Dross, M.S. Community Counseling
Counselor
I have a passion for working with people from a non-judgmental, strengths based approach to meet their goals for personal growth.
Top Rated Answers
The example in the question has not happened to me before, but I certainly often felt as if I was "not sick enough", especially when I went into treatment places and saw people waaay smaller and thinner than me. It can be quite upsetting/triggering, with all that comparing, but definitely remind yourself if you don't feel taken seriously that weight IS NOT a defining factor of an ED. You can still be disordered without be underweight; it's a mental illness. Take care :)
Anonymous -
Expert in Eating Disorder
May 25th, 2015 10:13pm
Be consequent, speak up, go to the doctor weekly, try to explain them what you're feeling. Show yourself as someone who wants help.
I went to every doctor I could possibly go to and had every test they have available to try and find a solution to what was wrong. I pushed and pushed because its my body and I know in myself when my body has something wrong with it.
Anonymous
September 15th, 2015 6:23pm
Actually, I was my biggest obstacle to getting help for my eating disorder and depression! I told a lot of lies and worked really hard to hide things from the people who wanted to help me. I think that, a lot of the time, we're our biggest enemies when it comes to getting help. (That and, of course, insurance companies, who often make it difficult for people to get the treatment or stay long enough in an inpatient facility.)
Anonymous
January 25th, 2016 6:59am
There is never such a thing is sick enough . If you're sick you're sick and deserve medical attention. Please try and express to your doctor that your problem is very real.
Related Questions: What struggles did you face to get people to take your disorder seriously? (Eg. Some clinics won't take a patient until they've gone under x weight, even if they've lost 30% mass already because they started 'heavy')