Question
Why am I not allowed to eat what I like?
4 Answers
Last Updated: 01/10/2017 at 2:15pm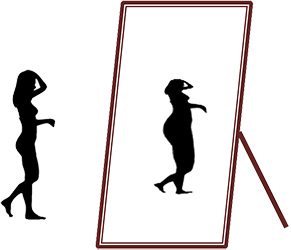 Moderated by
Psychotherapist
I have been through a lot in life too, which helps me to be able to empathize with situations, thoughts and feelings that we have. Sometimes, it's not easy just being human.
Top Rated Answers
Anonymous
October 26th, 2015 2:27am
Nothing is forbidden. But things like junkfood are bad in big proportions. Don't look at it as something that you're not allowed, look at it as a treat you can have when you have eaten healthy. It's hard to look at it that way but it makes it easier to not crave unhealthy food as much.
Like all things, there a good decisions and bad decisions. Foods are a touchy topic because our favourite foods might not be the healthiest. Not being allowed to eat the foods you want to eat is probably for a health reason.
Unless we are on a nutritional plan or have any serious medical conditions, then once a week it should be okay to eat one meal of anything that we want. That does not mean we eat a full cake in one sitting however small meals should not impact the weight loss program and is suggested by some nutritionists as it helps with staying committed for the next 6 days. Losing weight and staying fit is not a one time initiative, it is a lifestyle so healthily choices, healthy mind and a healthy body. Life strong and long!
Anonymous
January 10th, 2017 2:15pm
To me you are allowed to eat what you like, but in moderation. It is not that you get unhealthy by eating donuts once. It is when you do it to much for a longer period of time that it becomes an unhealthy way of life. Moderation is the key to be able to enjoy what you like and be healthy in the process.