Question
How can I bring in money for my family without abandoning my career dreams?
8 Answers
Last Updated: 02/12/2018 at 5:56am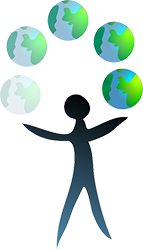 Moderated by
Psychologist
Life is chaotic and you need to rest if you're tired. I am here to help you relax until you are ready to start over again.Your mental health is priority, so is your happiness.
Top Rated Answers
If you have the time, a part-time job can be super helpful. There are also websites where you just take surveys and earn money for each survey you take. You can also save some money by using coupons - this doesn't earn you more money, but it makes it go a bit further!
KAnn
April 7th, 2015 4:47am
Your dreams don't have to be accomplished right now. That's the beauty of dreams.. they never die!!!!
You can start small; if their are lower level positions that you can take as stepping stones (that require lower levels of training) you can start with those. For example: being a Nurse's assistant and then moving up to being an LPN, then and ADN, to RN, and so on. If that doesn't work, you could also work in part or full time situations unrelated to what you want to do, while continuing your education towards your career, although this very difficult for many people.
Do things on the side. It'll take a lot of effort, but if your family is important to you, put in effort to juggle both things. Most artists/musicians have a day job, and spend all their after-work hours doing things they love! :)
Its not easy when you have goals of your own but also thinking about your family too. But you could consider getting a part time job to help them if you feel you need to do so. Nobody is saying that it has to be forever or that you have to give up your dreams, but helping out for a little while could help them and make you feel better also. But also having and getting a great education if able, can help you to find a great and successful job to where you could help them eve in whatever your chosen career path is.
There may be courses in your area or on-line that let you study part time and work to earn a living.
There are many ways to make an extra income. You can do ur dream job and come up with other side projects/businesses to come up with the extra bucks.
Anonymous
February 12th, 2018 5:56am
Generally there are many options for part time jobs. Doing part time job won't stand in your dream career. Infact it will add to your experience list. You can start tutoring students or do part time job. You may try crafts and sell them to earn too.